Posted on
Pressed Glittter Eyeshadow Application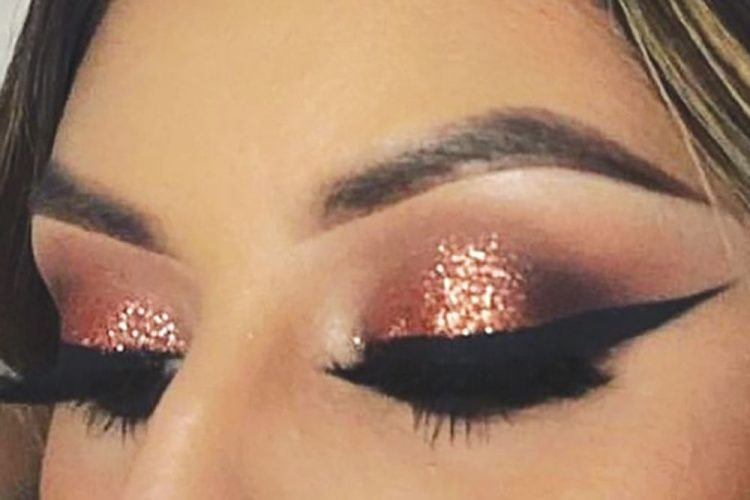 The carnival season is probably the only time of the year when it's okay to wear bright, popping eyeshadow; bold, extensive lashes that may possibly take flight; and strange shades of lipstick, like blue and yellow. Pressed glitter eyeshadow has also been trending for a while and I think it's a more fun and adventurous alternative to applying three or more shades of eyeshadow. Plus, its application takes at least half the time and you won't miss that tedious blending process associated with regular eyeshadow application.
Pressed glitter is mostly available in small, round containers or pots; however, some brands offer a variety of colours compact in a palette.
This type of eyeshadow doesn't apply like your usual eyeshadow; therefore, it is necessary to prep your eyelids so that the product sticks well. Pressed glitter, unlike loose glitter, is more compact, so you can use your regular eyeshadow primer instead of a cosmetic glue or adhesive. However, if you need that extra security and hold, using the glue is also a good option.
Apply regular eyeshadow to your crease, above the crease; highlight below the brows and eyeliner to the lower lash line, as you would usually do. Be sure to leave your lids bare for the glitter.
You may use either your finger or a brush to apply the glitter; this is completely up to you. I prefer to use a brush, so that the finish is neater.
Apply the glitter to your eyelids and gradually build the pigmentation by repeating this process.
Finish the look by applying your favourite style lashes or mascara.