Posted on
DIY make-up brush cleaning board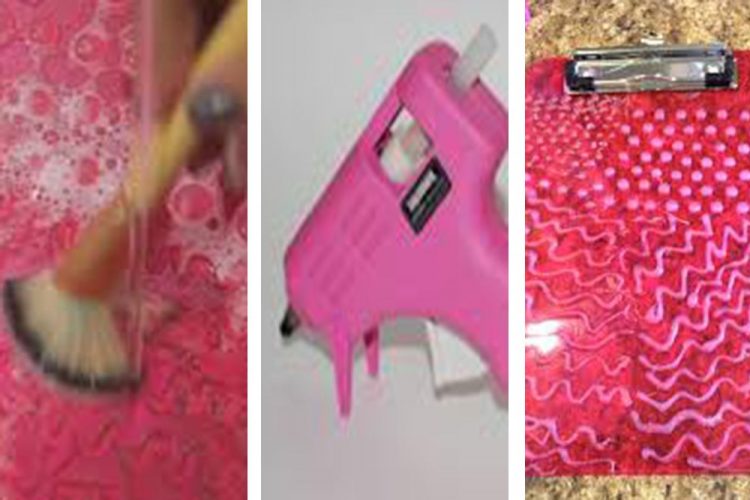 Cleaning our make-up brushes is a task we all avoid until the brushes are coated with residue from liquid foundation and setting powder. Just thinking about it is exhausting, but always remember that clean brushes apply products better and minimize the amount of acne causing bacteria being transferred to your face.
This DIY make-up brush cleaning board may not necessarily make the task less tedious, but it is a creative way to get the job done.
All you need is a hot glue gun with glue sticks and a plastic clipboard. Using the glue gun, start laying down textures all over the clipboard. Make small and large dots, as well as zigzag and straight lines. The variety of textures will help to properly scrub and deep clean the brushes.
When the glue dries, place the board in your sink, apply baby shampoo to it and turn on the faucet. Now with your make-up brush, make swirls and strokes over the board. Be sure to work up a lather and if necessary, add more baby shampoo to ensure that the brush is squeaky clean. Do this until the water from the tap runs clean from the brush. Allow the brush to dry on a paper towel before use.
For any questions or comments contact me at onfleekthisweek@gmail.com or address letters to On Fleek This Week C/o Searchlight Newspaper, Lower Kings­town Park,
PO Box 152, Kingstown.