Posted on
Do-it-yourself Eyebrow Filler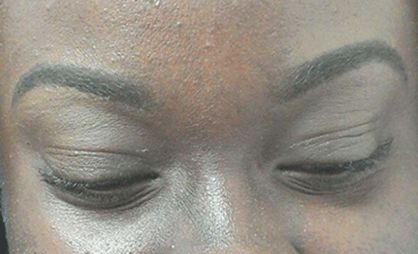 I know I'm not the only one who has bought an eyebrow pencil and swore it was the right shade, then lo and behold, it's the wrong shade. Well, three pencils in, this was still my case. So, I decided that I was going to make my own eyebrow filler.{{more}}
First you need:
Eyebrow pencils
Depending on your eyebrow shade, you either mix a black and a brown together or the entire brown and half black. You can use more than two if you want to make more.
A small container
A toothpick, hairpin or paper clip (to mix)
Castor Oil
Cut the pencils down in two and scrape the wax into the container. Add a few drops of castor oil and you can either microwave it, or place the container into a bowl of hot water and melt the contents. Make sure the water doesn't go into the container. When melted, mix the wax around to make sure it is thoroughly combined. When it cools, if it is still too hard or still not the right shade, place a few more drops (no more than 2-3 at a time) and more of the necessary pencil (either brown or black) and melt and mix until it's perfect.
When it is cooled, use your angled eyeliner brush to apply your filler. Apply your face powder over your brows to set. And poof – there you have it….the perfect filler.
For any questions or comments contact me at [email protected] or address letters to On Fleek This Week C/o Searchlight Newspaper, Lower Kings­town Park,
PO Box 152, Kingstown.