Posted on
Swimsuit Selection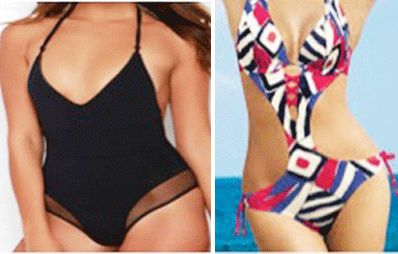 The Easter weekend was a big deal in St Vincent and the Grenadines, especially in Bequia. Here's a guide to some of the more stylish swimsuits for the season.{{more}}
Monokinis are essentially cut-out one piece swimsuits. They are the cross between a bikini and a whole swimsuit. They fit all body types well and are the perfect swimsuit to cover up belly fat.
Halter top bikinis are quite trendy and mixing and matching them with different bikini bottoms gives you multiple options. They are the best type of swimsuit if you are confident and don't mind baring most of your skin.
Bandeau bikinis have strapless tops that wrap around your breasts. The best part of wearing bandeau bikini tops is not suffering from tan lines after a day at the beach. They come in a variety of prints and styles, including fringes and tie-dye.
For any questions or comments contact me at [email protected] or address letters to On Fleek This Week C/o Searchlight Newspaper, Lower Kings­town Park, PO Box 152, Kingstown.