Posted on
Home Remedies for Skin Exfoliation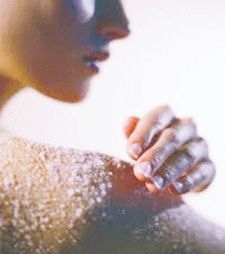 Exfoliating your skin is a great way to start the New Year. Exfoliation is the removal of dead skin from the top layer of the skin and the best part is you don't have to visit a spa to get it done.{{more}}
Salt or Sugar Body Scrub
The fine grains of salt and sugar give a gentle exfoliation. In a bowl, mix together well 1/2 cup of either granulated sugar or sea salt with 1/2 cup of an oil of your choice (vegetable, coconut, olive or almond oil). Apply the mixture to your wet skin with a wash cloth or loofah and rub in a circular motion before rinsing.
Baking Soda Body Scrub
In everyone's kitchen is a box of baking soda, which is a great agent for exfoliation. A simple combination of water and baking soda works wonders. Add one or two drops of essential oils, then apply the mixture with a wash cloth and gently massage your skin with it before rinsing.
or address letters to On Fleek This Week C/o Searchlight Newspaper,
Lower Kings­town Park, PO Box 152, Kingstown.