Posted on
Colour Correcting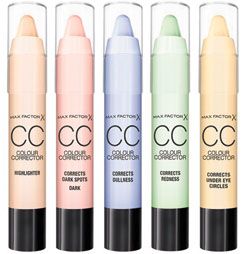 When concealer alone does not flawlessly cover your discoloured skin, always remember with make-up your alternatives are endless. When fixing your skin tone, use one of the colour correcting colours to counteract your problematic skin.{{more}}
Green – neutralizes redness
Purple – corrects unwanted yellowish skin undertones
Yellow – covers bluish to purple in colour under-eye dark circles
White – helps to cover and correct dark under-eye circles
Beige/Neutral – conceals age spots and blemishes
Pink – brightens skin tones
When worn under foundation, colour correctors provide a good base for the rest of your make-up. Additionally, your skin will appear smooth, flawless and, most importantly, even.
For any questions or comments contact me at
[email protected] or address letters to On
Fleek This Week C/o Searchlight Newspaper,
Lower Kingstown Park, PO Box 152, Kingstown.