Posted on
Possession of an unlicensed firearm means jail, no matter what – Chief Magistrate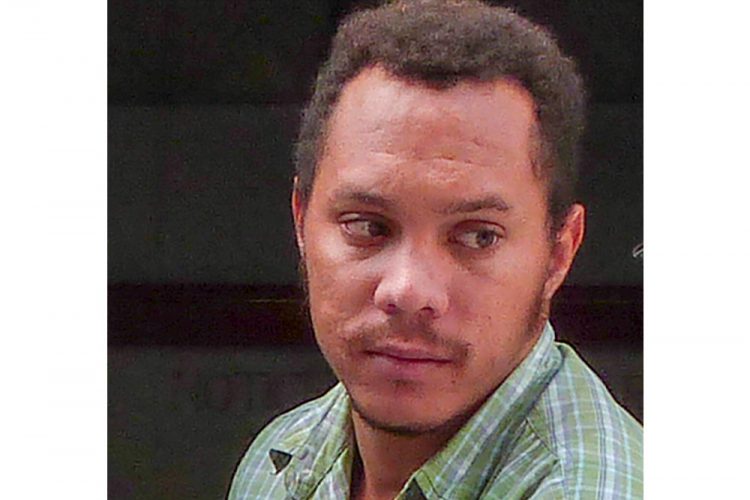 JAIL IS THE place where those found with unlicensed firearms will go, regardless of the reason for the possession.
This was made clear after Chief Magistrate Rechanne Browne-Matthias handed down a sentence of two and a half years imprisonment to a 24-yearold who made a firearm out of pipe to protect his life.
"It's quite unfortunate," the chief magistrate noted after handing down this sentence to Gregory Greaves, who pled his guilt to, on January 3, at Arnos Vale, having in his possession one firearm, serial number unknown, without a license.
Greaves was discovered in the crime during a visit to the police station on the said date, with respect to a threat that had been made on his life.
This threat appeared to stem from Greaves' association with a "person who is of questionable character," but with whom he had ended the friendship with a few months before.
The defendant told the chief magistrate that this was his second visit to the police station, as "a little before Christmas" a group of police officers came to him.
These police, "brought me to the police station and they told me a group of people was contracted to kill me and they wanted to kill me before Christmas, and they said they had some of them upstairs,
and I had to be careful," Greaves disclosed.
Greaves said he had to send his children away.
It was during his second visit to the station that his phone was checked by the police. A video of a man shooting a firearm was found on the phone, and Greaves confirmed to the officer that it was he in the video. He did not have a license for a gun.
"Officer I built that gun after the police told me about the threat on my life the first time. It was to protect myself," Greaves said, and also told the police that his gun was at home.
Just a couple hours later his house was searched and he led the Sergeant to a shelf and took two separate pieces of pipe and handed them to the sergeant.
These were taken into custody and examined by a ballistics expert who said that they were capable of firing bullets.
"This is a very peculiar case," Senior Prosecutor Adolphus Delplesche commented after he had read the facts.
The matter was adjourned to the following day, and Delplesche indicated that he had extensive, in depth discussions with the Director of Public Prosecutions, Sejilla Mc-Dowall. He said that there was no question that the offence was committed, but the only question was one of the penalty.
The offences attract a jail sentence, the prosecutor said, while mentioning a case where a boy was given 18 months behind bars, with a full trial.
"The circumstances I must say are very unfortunate, but one has got to do what they got to do and the law must take its course," he ended.
Firearm offences are very serious and there are too many gun crimes in St Vincent and the Grenadines, the chief magistrate stated, referencing words of the Court of Appeal.
She considered a number of things about Greaves and the offence, including the fact that he appeared to show remorse, and is young. On the other hand, he did associate with a person of questionable character.
Browne-Matthias said that she "really considered the threat to [his] life and the obvious fear that [he was] acting on."
She handed down a two and a half year prison sentence to Greaves.