Posted on
In Memoriam – Rosetta Estina Pompey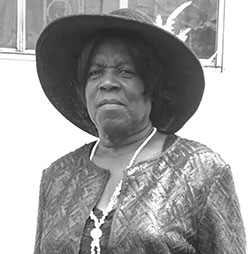 Rosetta Estina Pompey
In loving memory of a wise and wonderful mother, grandmother, great-grandmother, aunt, sister and friend who departed this life into eternity on
July 16th 2017.
The ones we love never go away
They walk beside us every day
Unseen, unheard, yet always near
Still loved, still missed and ever dear.
Our loss and grief is
immeasurable
But so is the love you left behind.
Rest in eternity Rosetta Estina Pompey
Your legacy is still very much alive!