Posted on
A Tribute to 'Pops'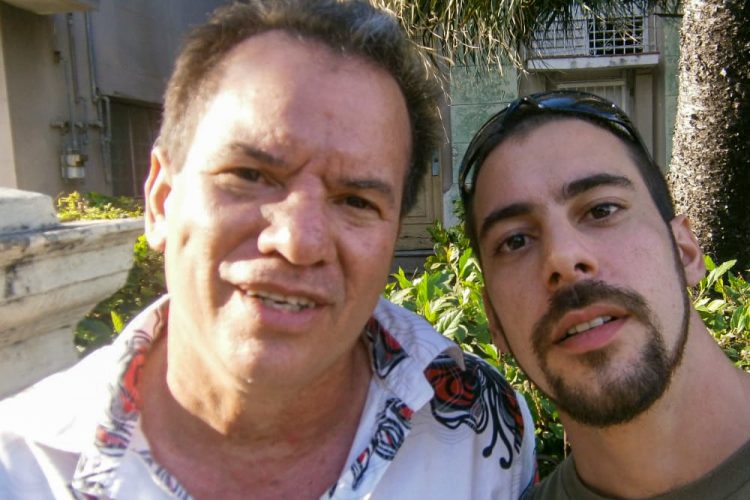 by Donito DeFreitas
From as far back as I can remember, my dad has been my role model. In my eyes there was never anything that he could not get done. There was no question I could ask, no matter how bizarre, that he did not have an answer for.
Also, I remember how he loved his gadgets and not only did he enjoy using them, but how he loved tinkering with them. I can still remember him now, sitting in what was our living room with his tools tinkering away at something that needed fixing, Mr "Fix It" we called him. I was always so fascinated by this that I would sit by him attentively and ask questions; what are you doing? Why? How does that work? And he was very patient and answered each and everyone of my questions.
He also taught me how to play table tennis and chess, but not once did he go easy on me. To this day I have not been able to beat him, not even once at either of them. He taught me that if I wanted to be good at something then I would need to be disciplined and always give it my all. "Half-assed efforts would never get you anywhere, they only waste your time", that's what he would say.
He taught me that in life we must be ambitious and competitive but more importantly we must be humble. He also taught me that material gain is only superficial and fleeting. And most importantly, he taught me the meaning and importance of family and being together.
The more I think about him the more I remember and the more time I wish I had to spend with him, but honestly, with him, no amount of time would ever be enough. I feel like I could not have been more fortunate to have him as my father, and not only because of the things he taught me and the moments we shared but also because of the family he brought me into. The love he allowed me to see. They say you can't choose family but even if I had a pick, honestly I can't see myself picking any other.
Pops, thank you for everything. You rest now. It's time that I take on what I have to do. Know that you will always have a place in my heart.