Posted on
SVG's First Female Island Scholar Passes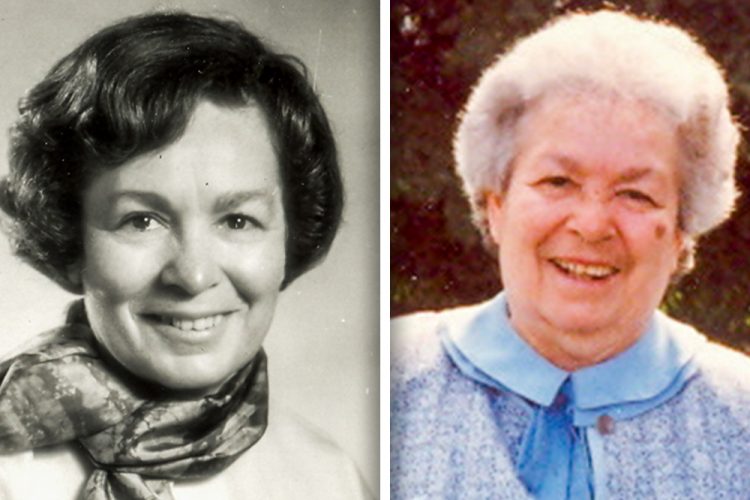 Marcelle DeFreitas, a distinguished past student of the St Vincent Girls' High School died peacefully on Wednesday, June 5, 2019 in Toronto, Canada at the age of 98 years.
In 1938, 18-year-old Marcelle DeFreitas wrote her name indelibly in the history books of St Vincent and the Grenadines, when she became the first girl to win the St Vincent Island Scholarship.
She born on December 18 1920 to Joseph and Olive DeFreitas of Friendly Village, Colonarie, the third of eleven children; the first girl.
Marcelle received tutelage under the well respected Teacher Stephens and was able to earn herself a place at the Girls' High School. Marcelle was a quiet, disciplined student who excelled not only in academics, but also in needlework. Her relatives recall that even as a child, she was a good seamstress.
A few weeks before the Cambridge Senior Exams, whose results determined the winner of the Island Scholarship, tragedy struck! Marcelle broke her right arm. Instead of giving up, the determined young lady learned to write with her left hand, which she used during her examinations.
When the results of the 1938 exams were released, Marcelle had the best results, and had attained the standard of the London Matriculation Examination, which was the new standard needed to be awarded the Island Scholarship.
Marcelle wanted to go to university in England, but it was the time of World War II, and Joe and Olive, being concerned about their daughter's safety, felt it was too dangerous for her to cross the Atlantic Ocean. The journey to Canada was deemed considerably safer.
Marcelle enrolled at the prestigious McGill University in Quebec, Canada and studied Modern Languages.
Two years after graduating from McGill with a Bachelor of Arts degree, she was hired in 1944 to teach Spanish and Sewing classes at Havergal College, a prestigious university preparatory day and boarding school for girls from Grade PK to 12. There she spent her whole teaching career – from 1944 to 1984. She was given the title of Senior Mistress.
To honour the many contributions she made to the school during her 40-year tenure, a Havergal House was named after her in 1995. She visited the school for the last time in 2010 to celebrate her 90th birthday with students, faculty and staff of the Marcelle De Freitas House.
Throughout her life Marcelle was deeply involved in service activities in Toronto. She was tireless in her support of the outreach work of St. Stephen-In-The-Fields Anglican Church and many other organizations. She loved children, was a wonderful cook, a gracious hostess and a warm and loving person of great integrity, compassion and goodness.
Her friends thank all those who cared for her at Lakeside Extendicare. As per her wishes, cremation has taken place. A memorial service with Eucharist will be held at the Chapel of St. James-the- Less, 635 Parliament Street on Wednesday, July 3rd at 10:30 a.m. The Havergal community will mark a celebration of her life this coming fall. In lieu of flowers, Marcelle wished for donations to be made to the Havergal College Foundation, Lakeside Extendicare, or St. Stephen-In-The-Fields Anglican Church. Condolences may be forwarded through www.humphreymiles.com. (Adapted in part from the Globe and Mail)