Posted on
Hope International to know fate today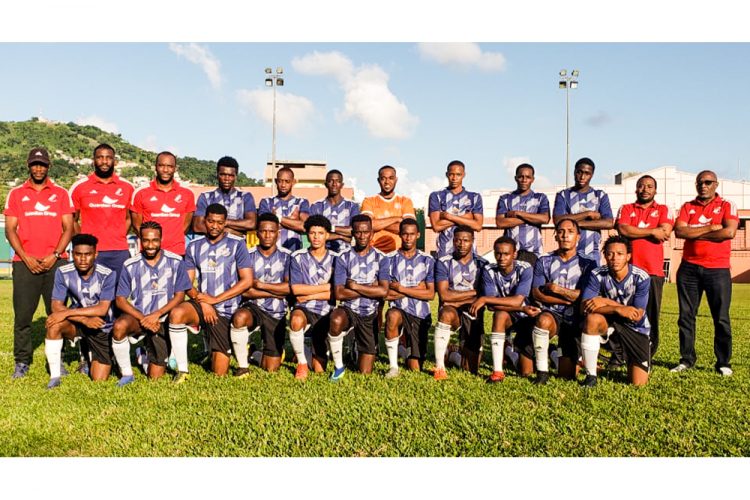 St Vincent and the Grenadines' Hope International will travel to Curacao to be part of the 2021 CONCACAF Caribbean Club Shield (CCCS) tournament, set for April 23 to May 2.
Hope International earned the right to be part of the CCCS, after topping the 2019/2020 St Vincent and the Grenadines Football Federation (SVGFF) National Club Championships Premier Division title.
But the local club will know their opponents today (Friday, February 26), when the draw takes places for the respective groups from 11 am.
This information was released by CONCACAF last Tuesday. The release also stated that the 14 clubs will be placed in two groups of four and two groups comprising three clubs.
Apart from Hope International, the other entrants are SV Racing Club of Aruba, SV Real Rincon of Bonaire, RKSV Scherpenheuvel – Curacao, South East FC- Dominica, along with Olympique de Cayenne – French Guiana; AS Gosier- Guadeloupe and Fruta Conquerors of Guyana.
The other participating clubs are AS Samaritiane from Martinique; Metropolitan- Puerto Rico, St Paul's United of St Kitts and Nevis, as well as St Lucia's Platinum, Flames United – St Martin and Inter Moengo Tapoe of Suriname.
The group stage will run from April 23 to 27, with the semifinals taking place on April 30. The final and third place play-off are slated for May 2.
The winners of the groups will advance to the semi-finals. The semi-final winners will go head to head to determine the overall champion.
The club that tops the CONCACAF Caribbean Club Shield, will proceed to the CONCACAF Champions League, providing that the club meets the CONCACAF Regional Club Licensing criteria.