Posted on
Alexander promises to be link between athletes and NACAC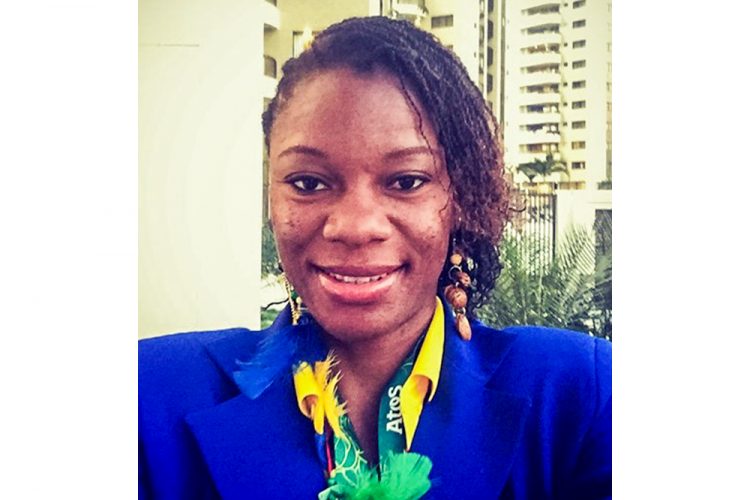 Vincentian Kineke Alexander, chair of Athletes Commission of the North America, Central America and Caribbean Athletic Association (NACAC), has committed herself to be the important link between athletes and the NACAC council.
Addressing her first information session recently, Alexander told the virtual meeting, "I value my role on the NACAC Athletes Commission as being a direct link between the athletes and the NACAC Council… We've moved from a commission that has been hiding in the shadows to now having hosted our first information session… It is important that throughout my role I work with my commission members so that the athletes in the NACAC region can be heard".
St Vincent and the Grenadines' most decorated athlete, Alexander added, "As a member of the NACAC Council, I plan on bringing the issues that matter most in our region. As stated in our information session, an important issue is having a viable competition circuit in the NACAC region. We plan on working with the NACAC Council, who has been very open to this idea to make this happen for our athletes", she added.
The session was also addressed by World and Olympic champion, Jamaica's Shelly-Ann Fraser-Pryce, who moderated part of the session which featured Brett Clothier, head of the Athletics Integrity Unit (AIU).
Fraser-Pryce served as facilitator as she esponded to all questions posed by participants.
NACAC's Council member, 2008 Olympic 200m finalist Cydonie Mothersill from the Cayman Islands, was another who lent her voice to the information session, which was done via the Zoom platform.
Alexander, who turned 35 last Sunday, has medalled at several regional track and field events. The former national athlete, in her capacity as chair of the NACAC Athletes Commission, sits on the NACAC Council.
She has gained medals at the Caribbean Union of Teachers Games, OECS Championships, the Junior Carifta Games, the Panam Games, the Central American and Caribbean (CAC) Games, as well as the NACAC Championships.
Alexander has also represented St Vincent and the Grenadines at the Olympic Games, the Commonwealth Games, the World Youth Championships, the World Junior Championships, Panam Juniors, the NACAC Under-23 Championships, the World Indoors and the World Championships.