Posted on
TASVG's activities forced to remain in the blocks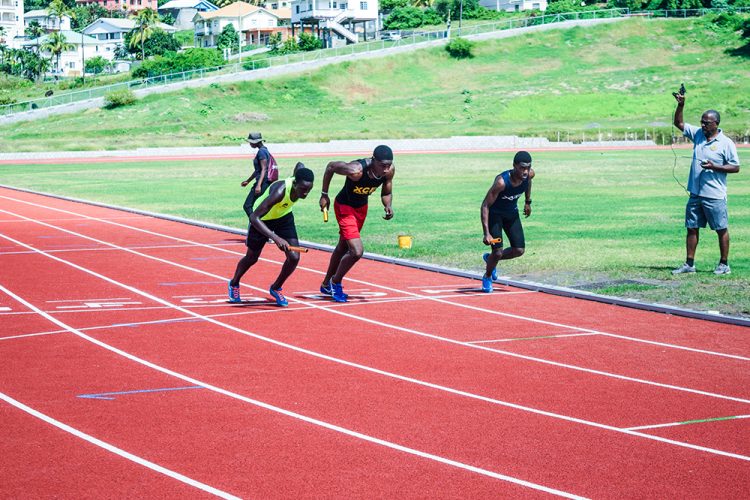 Team Athletics SVG, the governing body for track and field here in St Vincent and the Grenadines, has announced its decision to shelve all planned outdoor activities for the first part of 2021.
This has been communicated by president of the organisation, Keith Joseph, who cited the prevailing upsurge in coronavirus cases.
Joseph, in a letter dated February 2, disclosed that despite the rise in cases, TASVG was looking into hosting some of their scheduled development meets at the Arnos Vale Playing Field.
Joseph stated in the letter that discussions were held with the acting manager of the National Sports Council, Lance John, who directed TASVG to the National Emergency Management Organisation (NEMO), for clearance.
"Unfortunately, our letter to NEMO was not met with a response… This means that TASVG does not have permission to conduct its outdoor activities as planned," Joseph indicated in the letter.
"We are nonetheless hopeful that with increased adherence to the health protocols by the Vincentian population and the anticipated availability of vaccines, we can have a return to a reduction in the number of new cases and the recommencement of competition," the letter continued.
Joseph, though, was high in praise for the coaches who have been working with their athletes, doing so in adherence to the stipulated health protocols.
"We are aware that many of our coaches are conducting training sessions with limited number of athletes…This is commendable and we continue to urge them to adhere to the protocols," Joseph emphasised.
Team Athletics SVG had released a packeds programme of activities for the first quarter of 2021, inclusive of the development meets, throws and jumps classics.