Posted on
SVGCC Table Tennis competition concludes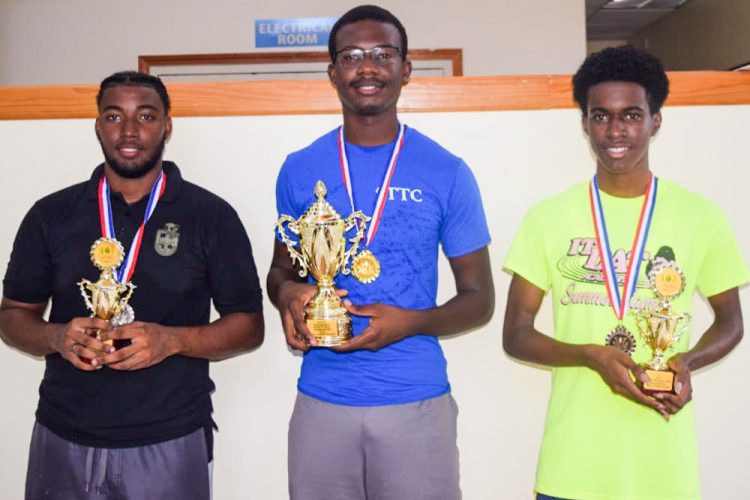 The St Vincent and the Grenadines Community College, completed its penultimate event for this semester, when the invitational Table Tennis competition ended last Friday at the Students' Hall of the Villa Campus.
Leaving the compound as champions were Amoni De Roche and Shania Edwards, who won the male and female titles, respectively.
De Roche defeated Ryan Davis in the final, 11-5, 11-5, 11-7. Before meeting Davis, De Roche had ousted Tykel Pierre 11-4, 11-5, 11-3.
In the female final, Edwards swished Aaliyah Charles 11-6, 11-9, 11-8, to cop the title.
Just prior to last Friday's title matches, the third places were decided.
Pierre won the third place in the male category, when he beat Ezra Glasgow 8-11, 8-11, 11-6, 11-6, 11 -7, in a humdinger.
But the third place in the female was devoid of drama, as Alliah Duke had an 11-5, 11-4, 11-7, win over Shania Mc Dowall, in the consolation play-off.