Posted on
High Performance excels at pre-season relays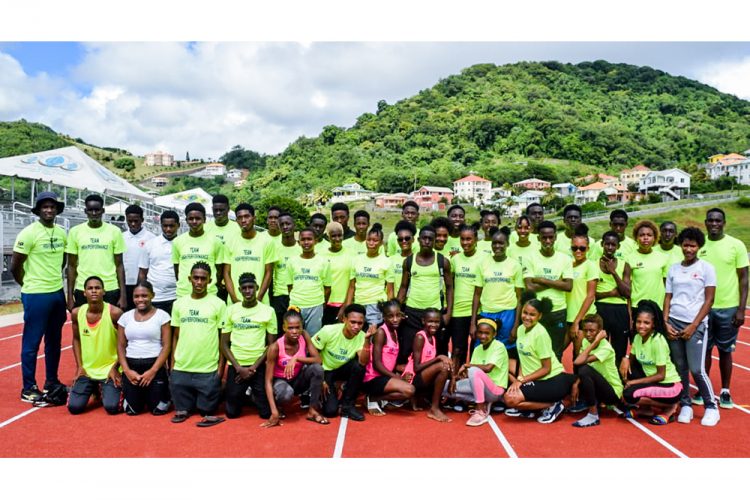 High Performance athletes ran off with most of the races at last Saturday's pre-season relays, the first competitive event to be held at the newly commissioned Diamond track and football facility.
Held under the aegis of Team Athletics SVG, the Central Leeward–based High Performance team, won both the male and female Under-14 and Under-17, 4 x 150m races.
High Performance added the male Under-14, the male and female Under-17, as well as the male Under-20 1000m sprint medley relays, to their count.
The male Under-14, 4 x 200m and the male Under-20, 4 x 400, were also won by the High Performance team of athletes.
Meanwhile, IT- DAT Academy, secured the male open distance relay; the male Under-20, 4 x 150m, along with 4 x 150m male and female open relays.
IT- DAT Academy were also victorious in the female open sprint relay.
The other events competed on the day, were secured by Roses Academy, which took the female Under-14, 1000m sprint medley, while the St Vincent Grammar School won the male 4 x 400m Under-17 event.
The X- Cel Track Club, the X- Ceed Sports, X- Ceed Sports Club, the St Martin's Secondary School and the Girls' High School, were the other competing units.