Posted on
Blue Chip Basketball Academy hosts Inter – Academy competition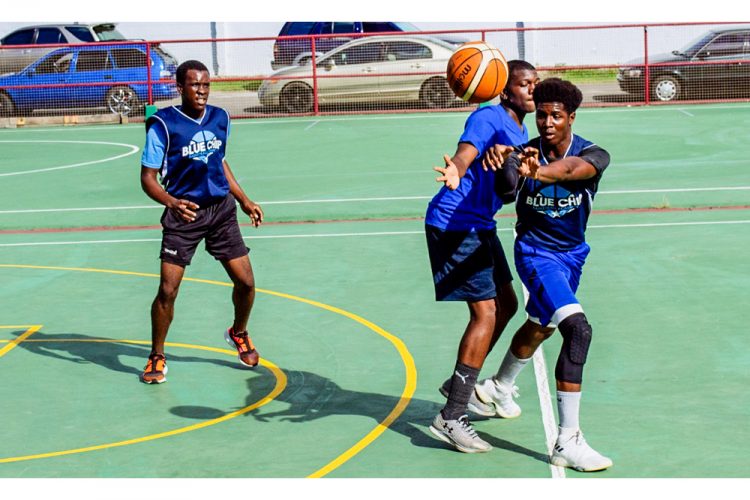 The Blue Chip Basketball Academy (BCBA), last Saturday, hosted the 2020 edition of the Veronica Bishop Inter- Academy Basketball Classic at the Arnos Vale Netball complex.
The one-day event saw 12 teams from four academies, including Blue Chip, along with Playaz Youth Academy, Mavrix Youth Club and Greiggs All Stars, competing for honours.
When the final whistle came on the play, it was the Playaz Youth Academy which trumped the title, defeating Blue Chip Academy Chasers, 15-4 in the title match.
Kendale Thomas told SEARCHLIGHT that the primary aim of the event was to "showcase youth development talent".
He noted that the Blue Chip Basketball Academy will continue to host other events in an attempt to resuscitate basketball locally.
The Veronica Bishop Classic was first held in 2016, as part of the BCBA camp held during the month of August.
However, the BCBA was unable to host its annual camp this year, because of the travel restrictions and protocols surrounding the novel coronavirus (COVID-19) pandemic.
The BCBA was founded by former national basketball player Kishon Bishop, a former resident of Campden Park, but who resides in North Carolina, USA.