Posted on
Breakaway Masters tenth invitational football tournament ends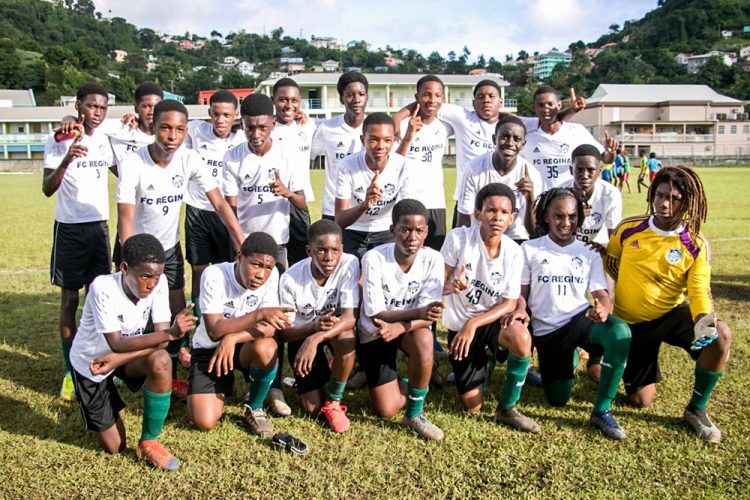 The abridged version of the 2020 Carib Beer Breakaway Masters Invitational Football Tournament ended last Saturday at the Grammar School Playing Field.
Capping off the tenth edition of the tournament were the Under-16 and female knock-out competitions and the final of the firms/ Under-19 league competition.
The System Three units won both knock-out titles to add to their already secured league titles.
System Three females beat Je Belle one -nil, with Altica Benn being the goal-scorer, while the Under-16s edged out Volcanoes, also one-nil. Steven Pierre netted the decisive goal for the Under-16s.
The other title decided on the afternoon went to Tonis Stores Combined, who also had a one- nil triumph over RSVG Police, to cop the firms/ Under-19 division. Jimmy Providence scored the goal for Toni Stores Combined, which meant that they stayed as firms champions.
Awards
Among awards in the Agriculture Input Warehouse Under-16 division, saw Volcanoes' Delano Benjamin, being leading goal-scorer. Jafari Samuel of System Three, was adjudged the most outstanding goalkeeper and Kevonte Clarke, also of System Three, the most outstanding player. The award of most disciplined team went to Largo Height.
In the St Vincent and the Grenadines Football Federation-sponsored female division, System Three's Cavern Delpesche was the top goal-scorer, while her team mate, Ariel Delpesche, was the most outstanding player. Camdonia- Chelsea's Marsha Marshall was selected as the best goalkeeper, while QCESCO Titans were adjudged the most disciplined team.
And, Toni Stores Combined's Desborn Lavia was the most outstanding player in the firms/ Under-19 segment. Kendra Findlay of Transport and Works was adjudged the most outstanding female player, while Transport and Works took the most disciplined team award.
Nick Bandenock of Coreas Distribution was voted the best goalkeeper and Reece Jack, also of Coreas Distribution, the top goal-scorer.
The tournament, unlike previous hostings, operated from September to November, because of the threats posed by the coronavirus pandemic, which delayed the usual July commencement.