Posted on
Je Belle Youths and Just Graduated meet in SVGCC football final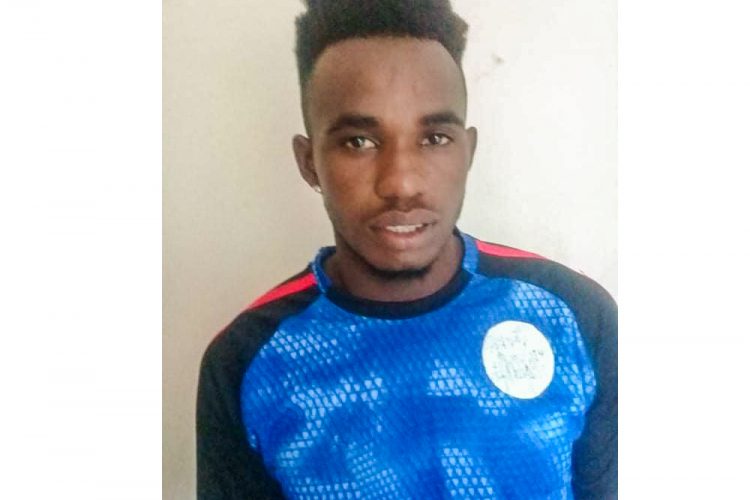 JeBelle Youths and Just Graduated combined will battle, from 7 p.m. this Friday at the Victoria Park, in the final of the the sixth edition of the French Verandah National Lotteries SVG Community College Invitational football competition.
JeBelle Youths earned their spot in the finals with a one-nil victory over Year One Technical and Vocational unit.
It took a Zidaine Sam close range shot to give JeBelle Youths the all important winning goal in the 50th minute.
Meanwhile, Just Graduated combined registered a 2-1 win over Year Two Arts, Sciences and General Studies. Denelson James scored in the 33rd minute to send Year Two Arts, Sciences and General Studies ahead. But Shayne Lynch netted in the 70th minute and Garrett Leigertwood in the 77th minute, ensured a final berth for Just Graduated.
Je Belle Youths, prior to last Wednesday's semi-final, had ousted the 2019 champions 2-1 on Monday at the Sion Hill Playing Field.
Shemor Baynes and Zidane Sam scored for JeBelle Youths, while Najima Burgin pulled one back for RSVG Police Youth Club.
In the other quarter-final, Just Graduated Combined dominated the American University of SVG with a 3-0 victory. A brace from Garret Leigertwood and one goal from Shayne Lynch put Just Graduated Combined in the last four.
Before the final, Year Two Arts, Sciences and General Studies will take on Year One Technical and Vocational in the third place play-off from 4 p.m., following which the National Senior men's football team, Vincy Heat, will square off against the National Premier Division champions Hope International in an exhibition game.
The presentation of prizes will follow immediately after the Just Graduated versus Je Belle Youths final.