Posted on
Football clubs receive certificates, outstanding financial assistance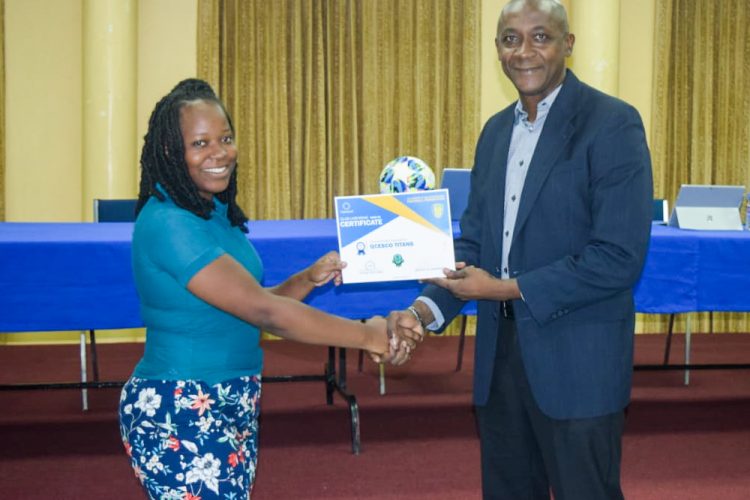 Thirty clubs last Monday were issued with licences by the St Vincent and the Grenadines Football Federation for the 2020/ 2021 football season, having met the criteria for obtaining of such licences.
The clubs were presented with their certificates at a ceremony held at the Methodist Church Hall in Kingstown.
To obtain a licence, clubs had to have their constitution, have a bank account, a youth football programme among other criteria.
Also, at last Monday's ceremony, the remaining monies under the club financial assistance programme for the 2019/2020 national club championships were handed over to the 36 clubs which contested the championships.
Last Monday's pay-out adds to an additional Covid relief funds, which clubs received last month.
The 2020/2021 national club championships is slated to kick off on Sunday, November 29.