Posted on
Saints and Radcliffe battle for T/20 cricket honours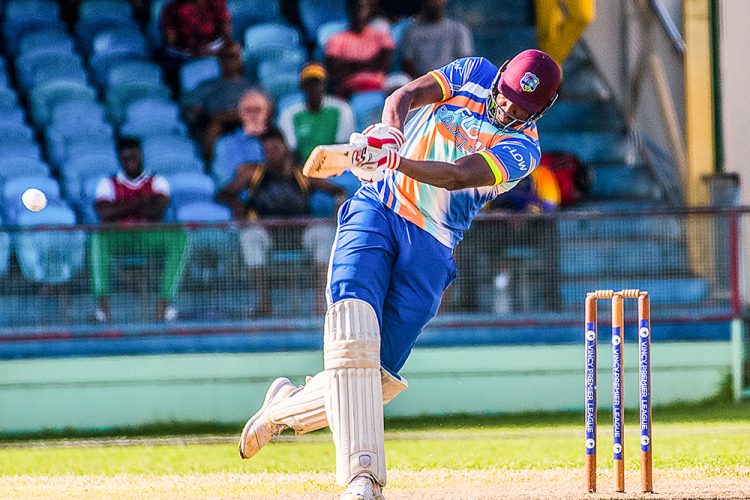 Guardian General Saints and FLOW Radcliffe, will from 2 p.m. this Saturday, at the Arnos Vale One Playing Field, battle to be crowned this year's Neil Williams T/20 cricket champions.
The two advance to the title match following wins in the semi-finals at the same venue last Sunday.
Saints were the first to reach the final, after they ousted Victors One by 19 runs.
Sunil Ambris led from in front with 64 not out and Jahiel Walters stroked 36, as Saints posted 147 for 6 from their 20 overs.
Bowling for Victors One, Kemson Dalzell picked off 3 for 19 and Atticus Browne, 3 for 26.
In reply, Victors One scored 128 for 9 from their allotted overs, Donwell Hector hit 28 and Ray Jordan,26.
Ambris showed his all-round ability, by taking 3 for 25, Rayan Williams had 2 for 19 and Geron Wyllie, 2 for 35.
Then it was the turn for Radcliffe to topple Police Two by eight runs.
In a 16-over affair, reduced because of rain, Radcliffe got to 141 for 7, thanks to Shamon Hooper's 35, Gidron Pope's 28 and Delorn Johnson's 21 not out.
Sylvan Spencer scalped 2 for 24 and Dillon Douglas, 2 for 32.
But Police Two faltered after being 95 for 2 in 11.2 overs, to be stymied at 133 for 8 from their 16 overs.
Tijourn Pope grabbed 3 for 32, to be Radcliffe's most successful bowler.