Posted on
Football stakeholders to get COVID- 19 Relief Fund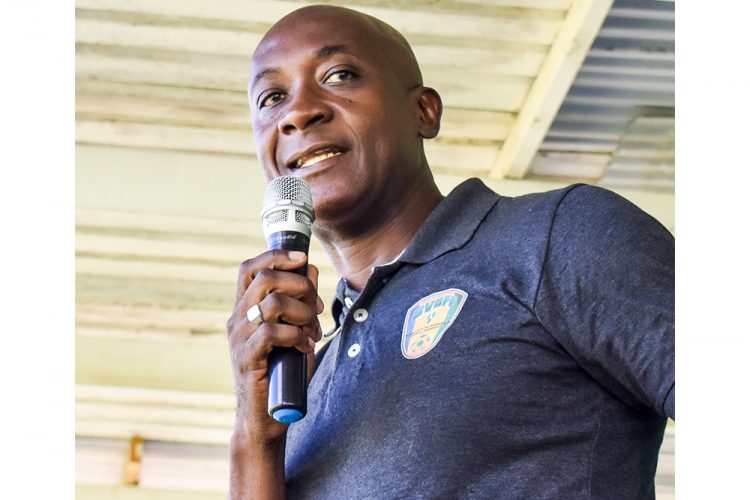 MEMBERS OF ALL current national football teams, match officials, clubs, leagues and associate leagues, will benefit from a stimulus package, compliments funding from the sport's governing body, FIFA.
The St Vincent and the Grenadines Football Federation (SVGFF), like the other members of FIFA, was the recipient of a US$1.5 million grant, with $500 000 allocated to women's football.
President of the SVGFF Carl Dickson, at the opening of the Breakaway Masters football tournament last Saturday, revealed some of the stakeholders who are in line to receive from the US $1 million COVID-19 relief funding.
"All eight of our national teams; the composition of our national teams, which are the Under-15, Under-17, Under-20 and our senior national teams, male and female, will be the beneficiaries of over $300 000 within the next coming weeks," Dickson said.
Extending the branches of the sport who will be receive the funding, Dickson disclosed, "the clubs, the leagues and associate leagues affiliated to the SVGFF, will be given that much needed financial support they need to take them through this particular experience".
The sum allocated to these entities has been put at over $600 000.
Similarly, to be compensated for loss of earnings, as a result of a reduced number of competitions, will be the match officials.
According to Dickson: "We have our match commissioners, referees, and co-ordinators for games, who will be benefitting to the amount of just over $70 000, and they will be compensated under this package for loss of income".
Dickson noted, "We are taking care of all our shareholders and we expect that our shareholders in turn, will have to take care of their constituents, in particular, clubs and leagues".
FIFA, in June, had announced the hand-out of the grants to all its members, which amounted to US $1.5 billion.
But FIFA clearly pointed out that the grants were not without conditions, as they had made it clear that strict controls and audits will be put in place for the use of the funds.
Additional to the $1.5 million in grants, member associations of FIFA have the option of applying for COVID-19 loans worth 35 percent of their revenue up to a maximum of $5 million.
While the 211 countries can access the loans, continental governing body would be given $2 million as relief grant, and can apply for an additional $4 million in relief loan.
Like the grants, the loans would have specific conditions and how the repayment of the loans would be structured.