Posted on
Blue Marlins Swim Club developing new talents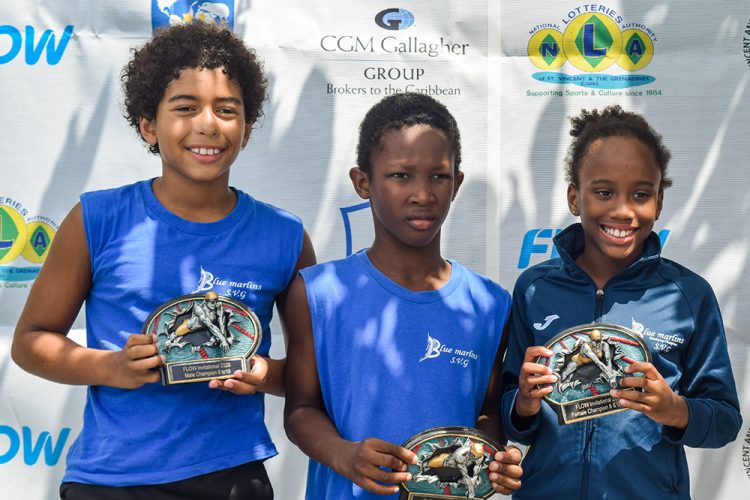 A reshaped Blue Marlins Swim Club, featuring 12 swimmers, made good of their participation at the 2020 FLOW Invitational Swim Championships, which ended last Sunday at the Shrewsbury Aquatic Centre.
The championships, which spanned over a seven day period, saw Blue Marlins securing four titles.
Belle Adams copped the female 8 and Under title and was that age group's sprint champion.
Also, Jadon Hamilton won the male 8 and Under title and Hazen Da Briel claimed the male 9 to 10.
Both Adams and Hamilton, each collected ten medals, while Da Briel earned himselves 16 medals.
Da Briel though went further by smashing three records; 200m backstroke, 800 freestyle, and the 200m butterfly.
Under the tutelage of emerging coach Tamarah St Hillaire, in total, Blue Marlins Swim Club pouched 87 medals.
All but two of the Blue Marlins Swim Club competitors won medals at the championships.