Posted on
Track facility picking up pace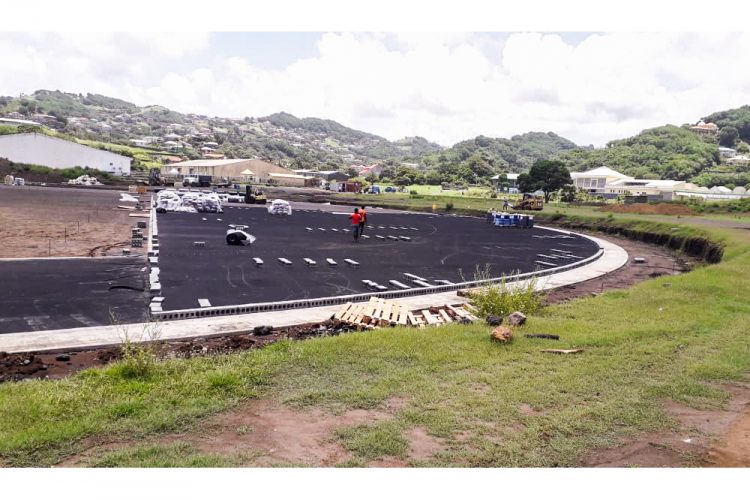 The laying down of the synthetic surface at the Diamond Track Facility has picked up pace.
As of yesterday, Monday, the bottom "D", along with the back straight were completed, while the top " D ' was about three-quarter complete.
Left to be surfaced are the straight away, as well as the long and triple jump areas.
Weather permitting, the entire surfacing would be done by the end of this week.
Following the placement of the synthetic material, there will be the application of granules.
Reports are that the granules need "perfect sunshine" in order to be applied.
Along with the track, the planting of grass seeds on the football field has also begun. This process began last Sunday.
The erection of perimeter fences, bleachers, grass banks, change rooms, washrooms and a parking lot, are the other inclusions in this the first phase.
The Diamond Track Facility, which had its sod-turning ceremony in January of this year, is said to be phase one of the national stadium project.
Phase one of the overall project has been put at a cost of EC$4 million. This phase is set to be completed by the end of this year.