Posted on
Jules Anthony's attributes highlighted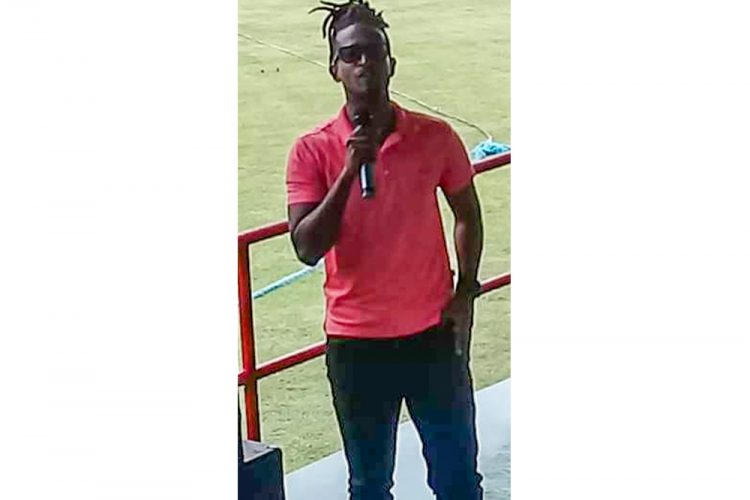 Some of the attributes of the late Jules Anthony were revered by Theon Gordon, who gave a motivational speech at the official launch of Jules Anthony Cricket Club, the cricket academy and the fitness academy, last Saturday at the Cumberland Playing Field.
Gordon, who is a former SVG youth and senior football captain and manager, and who is at present a CONCACAF instructor and the co-ordinator of CONCACAF's Next Play here in St Vincent and the Grenadines, outlined the lessons learnt from Anthony.
"He gave me the concept of community … He also taught me friendship… He taught me leadership and management… He also taught me respect… He helped me in self-belief," Gordon outlined.
Gordon who has represented Chateaubelair and North Leeward in cricket, also listed Anthony's teaching in "stop making excuses… social responsibility and have an impact".
Expounding on having impact, Gordon reasoned: "It is the impact he had why we are able to form this club today".
Gordon ended his brief remarks by imploring those present to, "Stop living life as if you have a thousand years to live… Build a legacy that you want, not one that people wanna give to you and St Vincent is only as good as North Leeward is".
Apart from Gordon, Miles Bascombe, manager of the National Sports Council, Senator Carlos James, Speaker of this country's House of Assembly, as well as Ian Allen, former SVG, Windwards and West Indies fast bowler and Roland Matthews, parliamentary representative for North Leeward, addressed the ceremony.
Also making presentations were William Anthony, brother of the late Jules Anthony; Elron Lewis, president of the Jules Anthony cricket club and Kesrick Williams, West Indies T/20 and ODI player.
Jules Anthony, an indefatigable servant of sports and culture in North Leeward, died suddenly on November 16, 2018.