Posted on
X- Ceed Sports Club camp up and running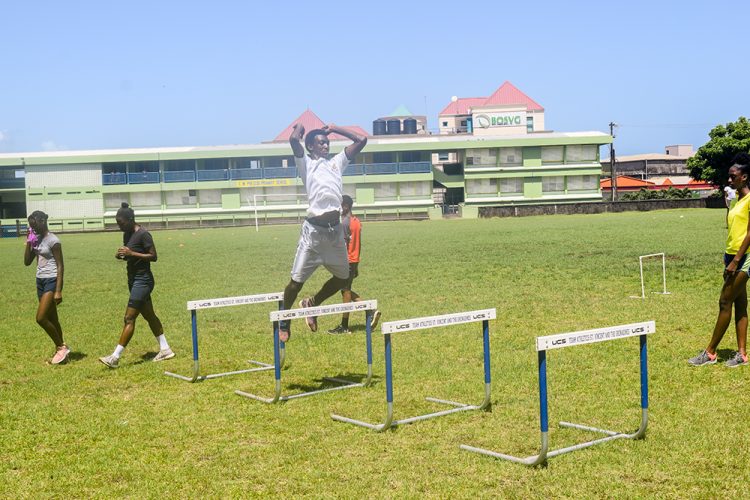 The X-Ceed Sports Club's annual training camp, which got going last Monday at the Grammar School Playing Field, is aimed at producing top athletes and netballers.
So was the pronouncement of Godfrey Harry, who is spearheading the camp, which is hosting its ninth edition.
Harry said that Team Athletics SVG is again fully supportive of the camp, of which his club is thankful for their national track and field body's input.
The track and field component has Harry and Khalil Cato as coaches dealing with sprints and general conditioning;
Chantel Legair, jumps and special conditioning, while Javed Marksman deals with throws and special conditioning.
Apart from track and field, the club has again decided to stay with the netball training.
Harry noted that the netball component was added last year, because it was imperative that the club keeps refreshing its netball stock.
In charge of the netball training is national senior team captain Maryann Frederick.
Because of the coronavirus (COVID-19) pandemic, the camp this year has been scaled down significantly, with sessions set for Mondays and Wednesdays only, from 9:30 a.m. to 11:30 a.m.
Additionally, this year's camp will run for three weeks only.