Posted on
West Indies make 'Black Lives Matter' statement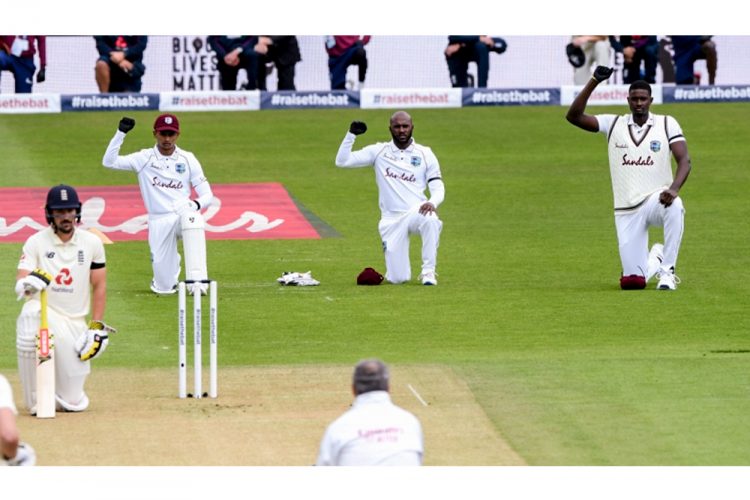 An initiative of the West Indies and supported by England, saw both squads kneeling and holding clenched fists as they showed full support for and the fight against racism, inequality and injustice.
This happened on the opening day of the first test of the #RaiseTheBat series, at the Ageas Bowl in Southampton, England.
 In addition, all members of the West Indies squad also wore black gloves. In addition, a flag was flown over the team's balcony with the composite logos of Cricket West Indies and Black Lives Matter on the traditional maroon background.
Both teams had announced they would wear the Black Lives Matter logo on the collars of the playing shirts, and this they did.
The logo has a clenched fist in place of the letter "A" in the word "Black". It was also used on the shirts of all 20 Premier League clubs since football returned behind closed doors following the break for COVID-19.
Apart from the West Indies team, legendary fast bowler Michael Holding noted: "Until we educate the entire human race, this thing will not stop."