Posted on
Seven show for Cycling's Hill Sprint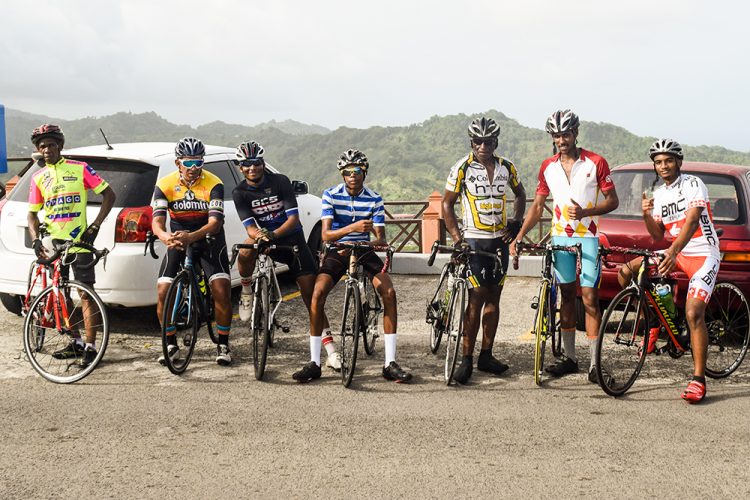 Seven cyclists started and completed the fifth keep-fit event staged by the SVG Cycling Union, last Sunday afternoon, from the Sol Gas Station in Arnos Vale, to the Belmont Look Out.
This was the largest turn out of cyclists in the five events.
The 3.2-mile race, which was strictly uphill, saw Zefal Bailey topping the other six. Bailey's winning time was 17 minutes 48.78 seconds.
Immediately trailing Bailey to the finish line was Sherwyn James, whose time was 18 minutes 39.89 seconds. Docking in third in 20 minutes 59.07 seconds, was Antonio Richardson.
Claiming the fourth spot was Orel George, in 23 minutes 04 seconds, while Carlos Rivas completed the distance in a time of 24 minutes 55.59 seconds.
The youngest of the lot, Rivas Young, was sixth in 28 minutes 06.12 seconds, Leroy Constantine, who was the oldest, timed 31 minutes 08.26 seconds.
Last Sunday's race was another effort to gradually get cyclists in shape following the two months of inactivity, due to the threats of the coronavirus (COVID-19) pandemic.
Cyclists will, on July 12, do battle from Georgetown to Tourama, as the cycling union hosts another keep-fit race.