Posted on
Road tennis coming to Primary Schools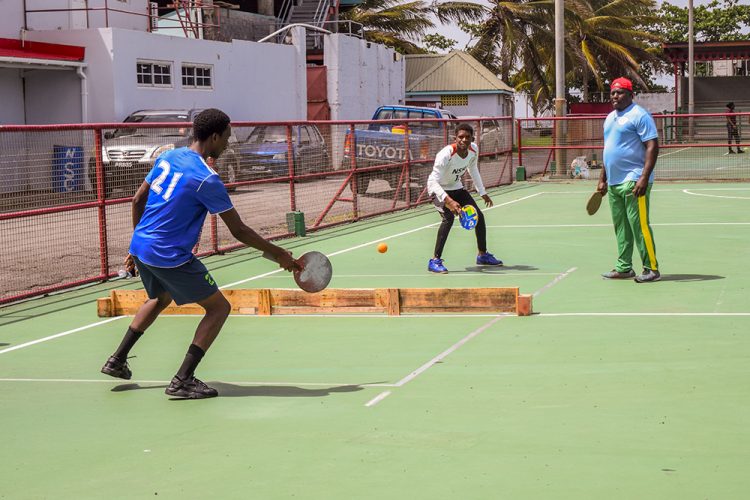 When the new academic year 2020/2021 begins, the sport of road tennis would be introduced in several of this country's primary schools.
And, persons who would be responsible for teaching the rudiments of the sport, were last Wednesday exposed to some formal training at the Arnos Vale Netball Complex. Conducting the training was Olanzo Jackson.
Road tennis was formally introduced to St Vincent and the Grenadines in 2016, when the Professional Road Tennis Association of Barbados, in collaboration with the Ministry of Tourism, Sports and Culture, hosted the inaugural Nine Mornings Road Tennis Blast. The tournament, which lasted until 2018, was renamed the Capita Financial SVG Road Tennis Blast, in 2017.
Road tennis is a merge of tennis and table tennis. It is played on a flat, hard surface, measuring 21 feet by 10 feet.
The court is divided by an 8-inch board. Each player stands either side of the court, and uses a paddle to get the ball over his/her opponent's side. The first player who reaches 21 points, wins the set.
Matches are decided on the best of three or best of five.