Posted on
Shallow pleased with Volcanoes' squad selections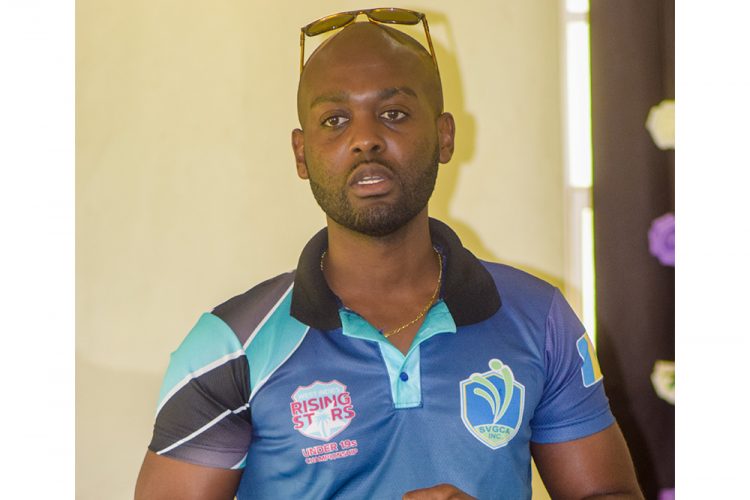 President of the SVG Cricket Association Inc, and president of the Windward Islands Cricket Board of Control, Dr Kishore Shallow, is pleased with the squad chosen by the Windward Islands Volcanoes for the upcoming Cricket West Indies Professional Cricket League ( PCL) and the Colonial Medical Insurance Super 50.
Shallow noted that the selectors, Steve Mahon, Roland Wilkinson, Greg Wilson and Trevor Shillingford, have done a good job against the fact that there was no Windward Islands tournament this year.
"The selectors have done a fairly decent job, when you consider the fact that we didn't have a Windward Islands tournament this year because of the COVID-19 pandemic… So they had to consider previous tournaments… They had to consider last regional four-day season," Shallow commented.
When the draft was completed last Monday, the Volcanoes selected Jamaal James of St Lucia and Barbadian Kevin Stoute, to add to the other 13 players who were pre-selected.
The 13 pre-selected players are Keron Cottoy, Obed Mc Coy, Desron Maloney and Kenneth Dember of St Vincent and the Grenadines, along with Kavem Hodge of Dominica, and Kimani Melius and Larry Edward of St Lucia.
Grenadians Devon Smith, Denis Smith, Preston Mc Sween, Ryan John, Shermon Lewis and Josh Thomas were also named in the initial 13.
Commenting on the make up of the squad, Shallow said : "I am happy to see young Kimani Melius; Jamaal James, who have been performing consistently over the years… It is good that he now gets an opportunity".
"We have an experienced all-rounder coming in, in Kevin Stoute … It is good that he too has been given an opportunity and I am sure that his experience would add great value to our team," Shallow added.
Shallow said that whilst there have been additions to the squad, the likes of Alick Athanaze, Roland Cato and Dillon Douglas, have had to make way.
Shallow stated that it is now incumbent on the individual territorial boards to be responsible for those players who did not make the cut, in securing central contracts.
The contracts, unlike previous years which were for one year, would be for six months.
"What I have said to all the presidents in the Windward Islands, that we have to ensure that these players that have missed out on selection, that they continue to be in the programme (whereby) the national associations must take responsibility for these players; ensure that they have a solid programme and that they can continue their development, because they do have a massive part to play in Windward Islands cricket and West Indies cricket going forward," Shallow disclosed.
When the 2020 PCL was aborted in mid-March because of the threats of the coronavirus (COVID-19) pandemic, the Volcanoes had finished second from bottom, only ahead of the Leeward Islands Hurricanes.
The Barbados Pride was declared champions after eight rounds of the ten round tournament.