Posted on
Synthetic track's progress delights TASVG's president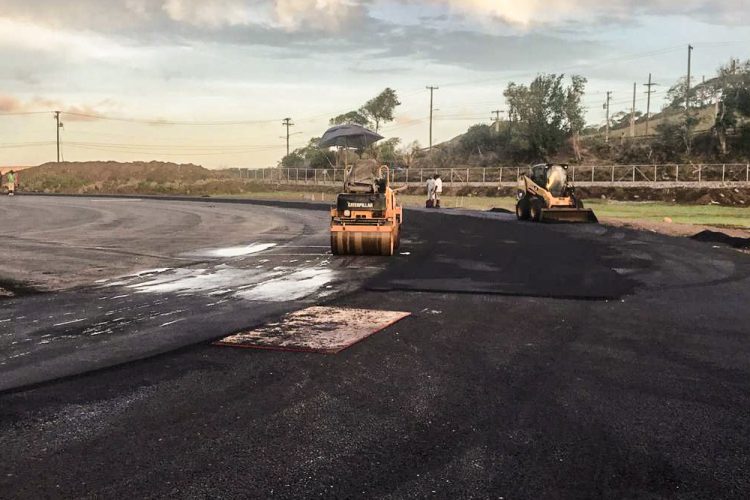 The steady progression of the synthetic track being construct at Diamond, has received the approval of president of Team Athletics SVG, Keith Joseph.
Commenting on the unveiling of the much needed facility on Team Athletics SVG's website, Joseph informed, "Track and field athletes, coaches and aficionados are all very keen on the fact that before their very eyes a national stadium is being constructed at Diamond. For many, this is the realization of a long-held dream… Already, coaches have begun conceptualising strategies that would allow them appropriate use of the facility to bring them to a higher level of preparation for regional and international competitions".
"We encourage parents, teachers, and coaches to work with the children, introducing them to athletics, our sport, and the world's leading sport for individuals… They can all make St. Vincent and the Grenadines proud by serving up outstanding performances on the track and showcasing their growth as roundly developed persons," Joseph wrote.
He said that St Vincent and the Grenadines was one of few countries in the Caribbean that was without a synthetic track.
Joseph commended the government of St Vincent and the Grenadines for embarking on such a project.
"TASVG commends the government of St. Vincent and the Grenadines for the construction of the national stadium and encourages the establishment of an appropriate management team that would allow for the facility's sustainability for the foreseeable future," Joseph complimented.
Once completed and obtains the prerequisite approval, this would pave the way for St Vincent and the Grenadines to host regional track and field events.
The Diamond Track Facility, which also has a full-sized football field, has been a protracted promise by the Unity Labour Party administration, of a national stadium, that is now being partially fulfilled.