Posted on
TASVG adds its voice to 'institutionalised racism'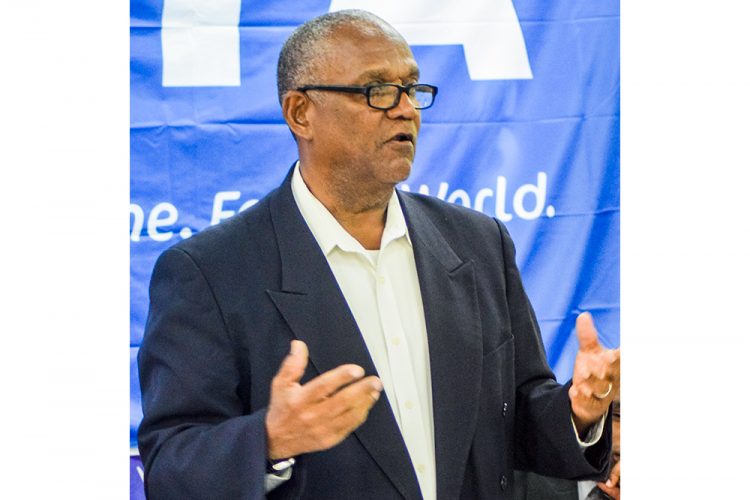 Team Athletics SVG (TASVG) has denounced all forms of racism and has called for all persons in sports, "to take a stand".
The stance taken by the national track and field organisation, was communicated via a release penned by its president Keith Joseph.
Fuelled by the death of George Floyd, Joseph wrote: "Over the past several weeks the world has had visual evidence of the extent to which racism remains an institutionalized reality in the global community in which we live… Where many once thought that we had long since overcome the despicable spectre of racism, we have been forced to come to terms with it yet again through the lens of the gruesome murder of George Floyd".
"The response of peoples of all colourations around the world is indicative of the extent to which we have failed to redress what must be considered an even more serious global pandemic than the COVID-19 we are all currently experiencing… It is perhaps fortuitous that athletes, the reason for the existence of sport, are the ones who have come out in support of a broader condemnation of institutionalized racism spurred by George Floyd's murder," the TASVG's release added.
Calling for a ramping up of efforts, Joseph advanced, "If we genuinely believe that we are all members of the human race and that we have the enduring capacity to love, we must stand together with all peoples everywhere, in the fight to save our very humanity…If we believe that sport possesses the capacity to genuinely bring peoples of all races, religion, ideology, ethnicity and gender together to display our God-given talents in a show of global unity, then we must fight to end every feature of social life that threatens to derail this unique phenomenon".
"I therefore appeal to all in sport to take a stand… Let the world know that we reject the continued perpetration of institutionalized racism wherever it threatens to rear its ugly head," the TASVG released summed up.