Posted on
SVG Cycling Union to add distance on time trial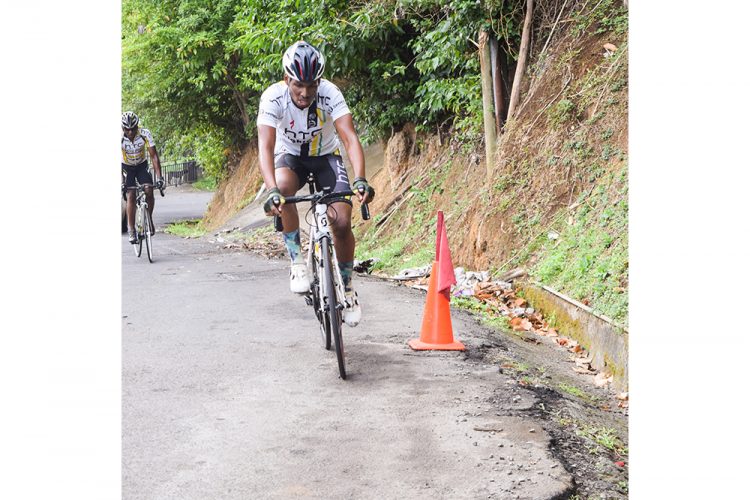 The SVG Cycling Union will extend the distance to about 3 miles, when the next Time Trial is hosted this Sunday, June 14.
When the union staged the third Time Trial on Sunday morning from the Sol Gas Station in Arnos Vale, to Oscar Machine Centre at Belair, it was a 2.6 mile event. 
And, for the third successive week, Zefal Bailey registered the fastest time, when he clocked 8 minutes 10.09 seconds, bettering his 8 minutes 21 seconds done last week.
Second to Bailey was Albert Quammie in 8 minutes 40.14 seconds, with Antonio Richardson, third, in a time of 9 minutes 44.03 seconds.
Rivas Young did 10 minutes 47.32 seconds, taking some seconds off his 11 minutes 00.5 seconds he recorded in the second Time Trial.
The other cyclist, Orel George, took 11 minutes 21.24 second, some six seconds slower than his 11 minutes 15.29 seconds clocked in the previous outing.