Posted on
Limited number spectators to view remainder of VPL live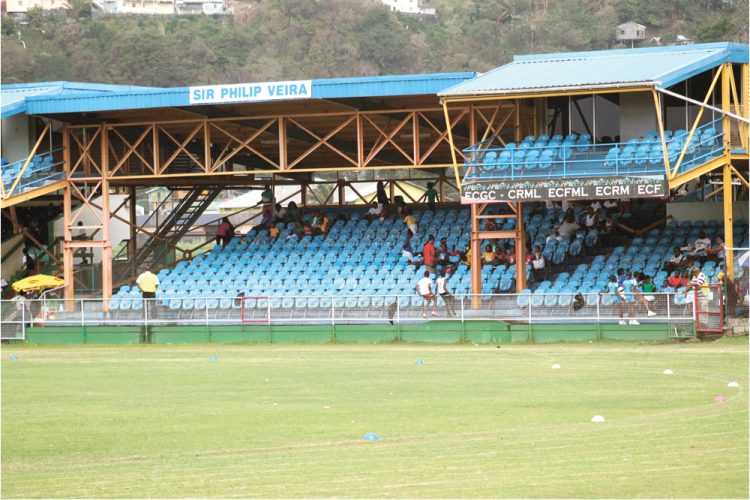 After being excluded from the inaugural Vincy Premier League (VPL) on Friday and Saturday, a limited number of spectators will be allowed to be present at the Arnos Vale Playing Field for the remainder of the tournament, but under strict health protocols.
This was communicated last Saturday evening, when the organisers of the VPL, the St Vincent and the Grenadines Cricket Association Inc, announced that a limit of 100 spectators will be facilitated at the venue.
When the tournament opened last Friday, spectators were denied entry because of a decision taken by the National COVID-19 Task Force, in light of the threats of the coronavirus pandemic, in adherence to the protocols of social distancing.
However, according to a release from the SVGCA Inc last Saturday, "The new development is an indication that the COVID-19 Task Force has approved the management of the players on the opening day of the tournament".
Among the protocols which spectators have to adhere to, are, that they will be required to wear a mask, which will be provided on entry; they must stand at least six feet apart when purchasing tickets at either the cricket office or the stadium's ticket booth, and will be required to have their temperature checked before entering the venue.
Additionally, spectators are to sit five seats apart, whilst they are to bring their own hydrating drinks, and no more than three persons are to be in the rest rooms at one time.
Too, there will be different entry and exit points and hand sanitising stations.
The inaugural VPL involves six franchises, each with a marquee player.
Named as marquee players are Desron Maloney( Soufriere Hikers), Sunil Ambris( Salt Pond Breakers), Keron Cottoy (Fort Charlotte Strikers), Kesrick Williams (Botanic Garden Rangers), Obed Mc Coy (Grenadines Divers) and Lindon James (Dark View Explorers).
The T/10 format will see three matches being played each day; 8:30 a.m., 10:30 a.m. and 12:30 p.m.
The franchises will play each other twice, with the four top teams from the preliminary round, advancing to the semi-finals. The winners of the semi-finals meet in the grand finale this Sunday, May 31.
Powered by Drean 11, the VPL will be streamed live to a potential viewership of 80 million.
Local television station- VC3 and regional broadcasters Sports Max, are carrying the matches live.
Apart from the live television/ streaming, the VPL will also have live commentary, live online scoring, real time statistics, social media updates and match reviews and previews.