Posted on
Journalists turned away from VPL opening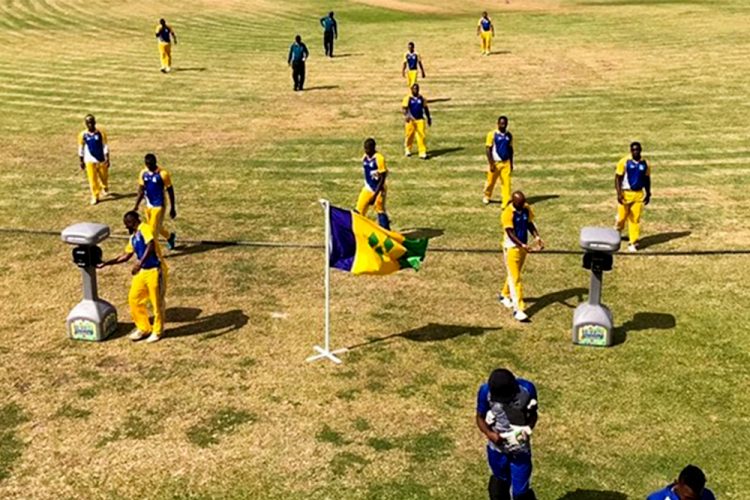 Local journalists who would unreservedly cover activities of the St Vincent and the Grenadines Cricket Association Inc and who turned up on the opening of the inaugural Vincy Premier League (VPL) at the Arnos Vale Playing Field, last Friday morning, were denied entry.
This, after the said journalists were part of the official launch of the VPL, which took place on Monday, May 9, at the conference room of the National Sports Council.
Enthused by the novelty of the VPL, many were hoping to see the first ball bowled on Friday morning, in the historic opening of franchise cricket here in St Vincent and the Grenadines.
When some journalists arrived at the venue just before the bowl-off time at 8:30 a.m., they were told that no "spectators" were allowed, because of a decision taken by the "National COVID-19 Task Force".
An email sent to local media houses and journalists, at 8:07 a.m. on Friday, with the caption: "No Spectators, says Authority", outlined the decision taken.
Again the statement on the matter sent via email by the Administrative Officer of the SVGCA Inc on Friday morning stated: "No spectators will be allowed in the Vincy Premier League. The T10 tournament bowls off tomorrow at Arnos Vale playing field and will be played behind the closed stadium".
Reiterating that the email was received on Friday morning, it pointed that president of the SVGCA Inc, Dr. Kishore Shallow, said that his organisation "would have preferred an option of a limited number of spectators, maybe 300 or 500 max in the stadium; however, the experts expressed some initial concerns and advised that we attempt to regularize the management of players before we consider having spectators".
"Yes, I could understand the frustration, but similarly, I appreciate the preference of Task Force that out of an abundance of caution, they do not want to encourage social gatherings. At the end of the day, our safety and wellbeing are of paramount importance." Shallow added.