Posted on
SVGSA welcomes decisions of CASA executive committee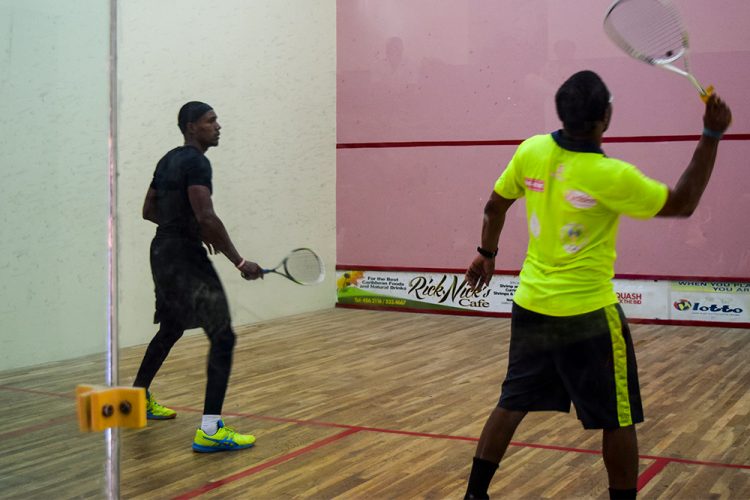 President of the St Vincent and the Grenadines Squash Association Kevin Hannaway, said that his organisation is in full support of the executive committee of the Caribbean Area Squash Association (CASA), to stay with the age group for the doubles category in 2021.
The cancelled junior championships which were set for Bermuda, July 19-25, this year, would have seen the doubles being introduced.
However, come 2021, the age groups would stand, which delights Hannaway and the rest of the executive of the SVGSA.
"It is a welcoming decision, as we can keep our plans in place for the development of our Junior Programme and the players we see as title contenders at future Caribbean Squash Championships, so we don't have to do a lot of reshuffling," Hannaway reasoned.
Hannaway noted that staying with the same age grouping, keeps in line with the international major tournaments, namely, the US Open, the Canadian Open and the British Open.
"If the players do well at CASA, they will be able to get a seeding much easier than if the categories were shifted, then it would have been a problem with seeding, because it would have not met those tournaments' criteria," Hannaway advised.
The doubles categories are Under-17 and Under-19
Putting the disappointments of the cancellations behind, but looking forward to 2021, Hannaway said that his association is already putting systems in place for the next CASA Championships.
Stating that the junior programme will soon be restarted, Hannaway said that 2019 Under-11 Boys winner Jayden George, who will in 2021 move up to the Under-13, is preparing for the step up.
Hannaway is confident that George will still be the title contender, despite he will be at a higher age group.
"He (George) would maintain his number one seed, and that is a plus for us… Also Jaydon Williams will also be a title contender, although he will move from Under-13 to Under-15," Hannaway said confidently.