Posted on
Government gives VPL nod of approval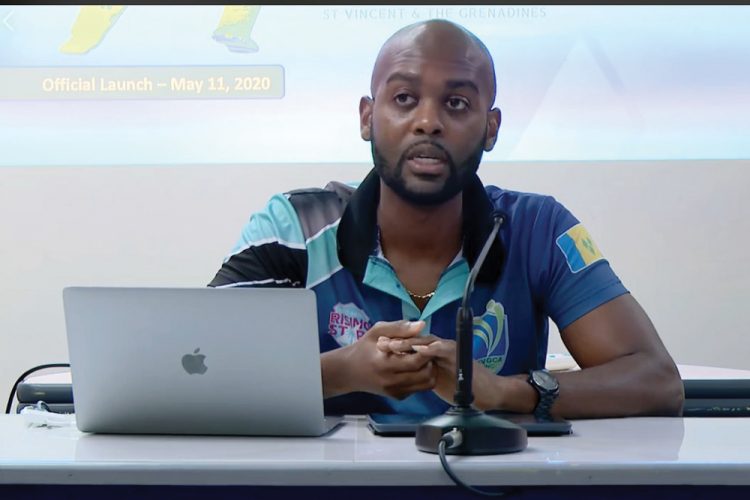 The inagural Vincy Premier League (VPL) , which is a T/10 cricket tournament to be staged by the executive of the St Vincent and the Grenadines Cricket Association, May 22 to 31, at the Arnos Vale One Playing Field, has had the backing of the government of St Vincent and the Grenadines.
Disclosure of this came from president of the SVGCA Inc. Dr Kishore Shallow at the official launch of the VPL, last Monday at the conference room of the National Sports Council.
Speaking in light that there is still the threat of the coronavirus (COVID-19) pandemic, Shallow noted that his organisation first sought endorsement from the head of government.
"The very first thing we did, after putting together the plan, we reached out to our prime minister [Dr Ralph Gonsalves], formally, and got the full endorsement from him, obviously with advice in terms of consulting with the Ministry of Health," Shallow revealed.
Shallow underscored that critical to the endorsement, is for the SVGCA Inc. to put safety protocols in place, and affirmed, "We are not taking the risk lightly".
The SVGCA Inc.'s president, in outlining some of the measures to be put in place for the VPL, stated, "One of the things that we will be doing is offering transportation to the players from all over the country… They will not be exposed to the public… They will be travelling together as a team and we'll put all necessary precautions in place to ensure that they are not too jammed in these buses".
"Also, we will be having breaks in between innings and mid-point of each innings, we have someone going out (to) hand sanitise… A little water break, but with some hand sanitising as well … No player will be allowed to use sailva on the ball," Shallow related.
Shallow also informed those present that there would be special arrangements, as it regards the teams at the venue.
"We will be having different assigned spaces around the players' pavilion for teams, that they are not necessarily crowded together… All teams would have their own space, where they can practice physical distancing," the SVGCA Inc. president stated.
He noted that additionally, police officers would be on hand to ensure that spectators sit a few seats apart.
The VPL is composed of six franchises: La Soufriere Hikers, Dark View Explorers, Salt Pond Breakers, Fort Charlotte Strikers, Grenadines Divers and Botanic Gardens Rangers..