Posted on
Sunshine Basketball Academy spearheads online forum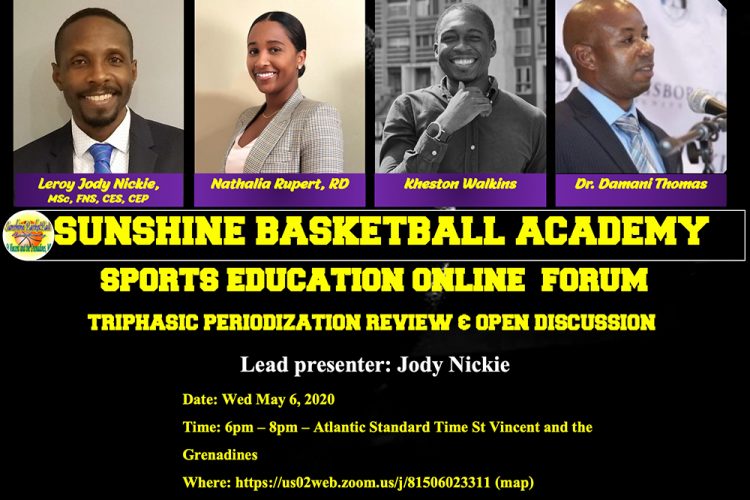 This Wednesday, May 6, from 6 p.m. to 8 p.m., the Sunshine Basketball Academy, headed by former SVG Basketball Federation president Wayne Williams, will follow up on its Sports Education Online Series.
With the initial presentation done last Sunday, on the topic: "Triphasic Periodisation", persons would use tomorrow's forum for elucidation.
Last Sunday's presenter Jody Nickie did an indepth session on Triphasic Periodisation", but according to Williams, "because of the overwhelming interest, we have decided to extend the session to this Wednesday".
Williams noted that from the power point information on Sunday by Nickie, participants can now pitch their questions based on what was presented.
The webinars are set for Sundays, with the other facilitators being Damani Thomas, Nathalie Rupert and Kheston Walkins.
Williams, though, believes that other facilitators will be added to the forum.
The forum is can be accessed on the platform https://global.gotomeeting.com.