Posted on
'I am open to all forms of cricket' – Kesrick Williams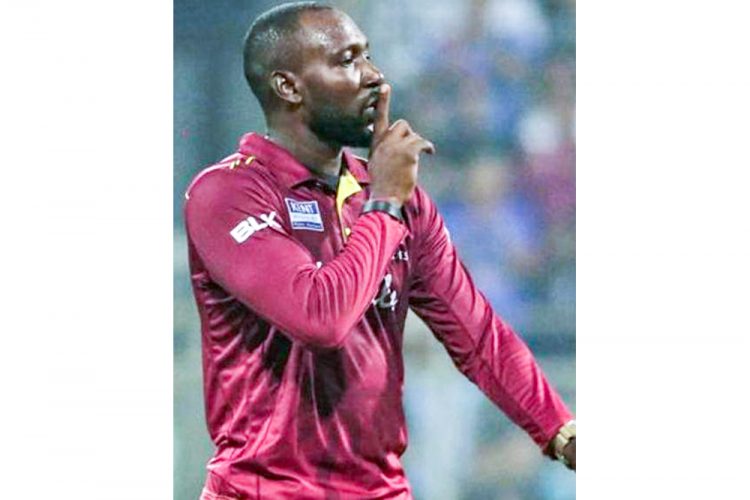 Despite excelling at the twenty/20 format, Vincentian cricketer Kesrick Williams, says that he is open to all forms of cricket, inclusive of tests.
After making his 20/20 debut for the West Indies in 2016, Williams played in 25 matches, gaining 41 wickets.
This has made him the most successful bowler in that version of the sport, since the last 20/20 World Cup, staged in India, 2016.
According to Williams: "One-day cricket is still on the agenda…I would love to play more one-day games, because you have a lot more time than T/20 cricket, where you can think … you can actually relax when it comes to one-day cricket. In 20/20, it takes a lot more out of you".
Also representing the West Indies at One Day Internationals, Williams' appearance in the 50-over affair has been limited to eight matches. He made his ODI debut in 2017.
But in the least prefered format, Williams related: "Test cricket, definitely if given the opportunity I would love to play. I wouldn't say that definitely 100 percent I'll just go towards test cricket, you know. It's still there, it's still on my mind, but I would prefer to play a lot more white ball cricket, because that's where I see myself with my skill set".
Among his skill set identified in white ball cricket (ODIs and Twenty/20), Williams said his ability to use a variety of pace and his guile are working for him in those formats.
"I could say that I have been doing well, but definitely I would love to do more, and I would love to work on more things to make it even better that I am now," Williams outlined.
He noted that whilst having just four years of international cricket, playing in different countries, has helped him developed as a fast bowler.
"Over the years, I am learning… Playing on different pitches, different conditions, with different bounce… So you have to be different in terms of variation… You can't go to Australia and bowl with a lot of variations, but you can use it (variations) in India, Dubai, and England, as well," Williams related.
The 30-year-old Williams has played for the St Lucia Zouks, the St Lucia Stars and the Jamaica Tallawahs, in the Caribbean Premier League (CPL).
He has also plied his trade with the Chattogram Challengers and the Rajshahi Kings in the Bangladesh Premier League, along with the Toronto Nationals in Canada's Global T/20, and for the Karnataka Tuskers in the T/10 league which was held last year in Abu Dhabi.
Regionally, he has played for the Combined Campuses and Colleges and the Windwards.
He, though, got his start playing for St Vincent and the Grenadines at the Under-15 , Under-19 and senior levels.