Posted on
Jayden George holding hope to defend CASA U-11 title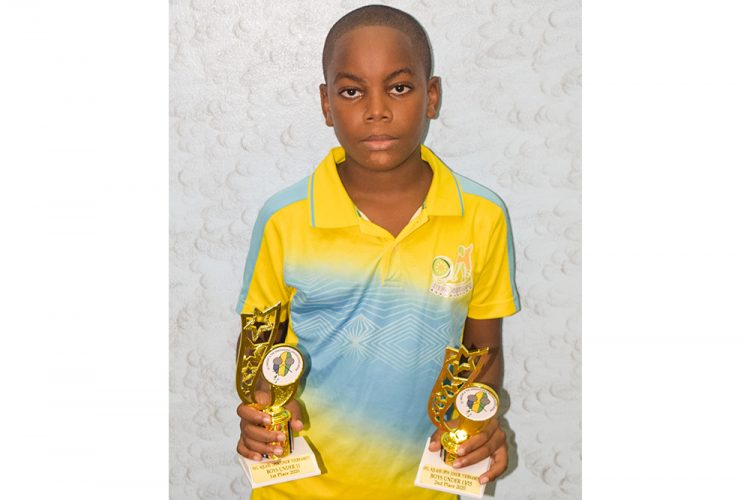 Vincentian Jayden George is holding hope that he would be able to defend his junior Caribbean Area Squash Association (CASA) Under-11 title.
Uncertainty looms large that the annual championships which are set for Bermuda in July, will be called off because of the threats of the cornavirus (Covid-19) pandemic.
George told SEARCHLIGHT that he will be "devastated" if he is not able to retain his number one title in the Caribbean.
Acknowledging that it will be a health and safety measure, if the championships is postponed, said: "I cannot be angry… It is for my safety, as the association is only trying to protect me and the rest of the team".
With the right frame of mind, George related: "There is always next year, so I will be using the time to focus on my training… I hope to continue my winning ways when I move up to the boys Under-13 next year".
In champing the title last year, George, at the Queen's Park Indoor Racquet Centre at St Clair, Trinidad and Tobago, beat Owen Roserea of Bermuda 3-0 (11-8, 11-6, 11-6), in the final.
His journey in the championships, saw George gaining a bye to the quarter-final.
He then overpowered Zevieh Abraham of the British Virgin Islands in the quarter-finals, and outplayed Barbados' Noah Clarke in the semi-finals. George thus won all his matches by 3-0 margins.