Posted on
'A blessing in disguise' – Kendale Mercury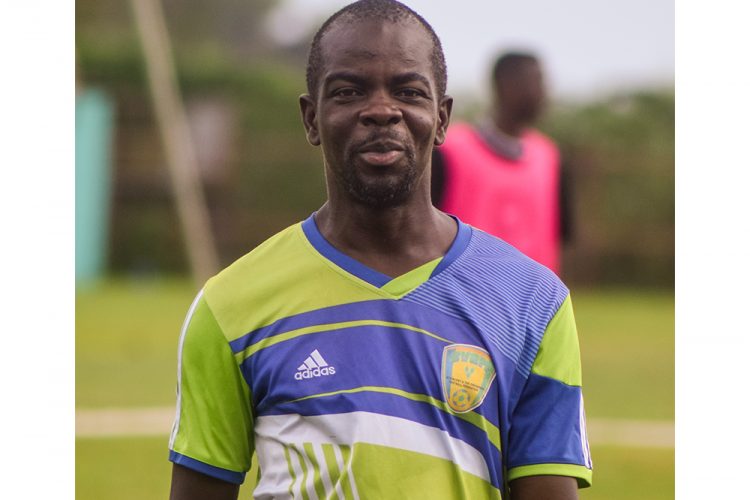 The postponement of St Vincent and the Grenadines' fixtures in the Gold Cup qualifiers against Guadeloupe, has been deemed by head coach of the senior men's team Kendale Mercury, as "a blessing in disguise".
St Vincent and the Grenadines' Vincy Heat were slated to meet Guadeloupe on March 26 in Guadeloupe and the return leg here on March 31.
However, because of the declaration of the coronavirus (COVID-19) as a pandemic, CONCACAF, last month, decided to pull the plug on all its competitions, inclusive of the Gold Cup qualifiers.
But this was beneficial to some extent to the planning of Mercury and his technical staff.
In an interview recently, Mercury commented: "We were behind in terms of our preparation for these games – home and away versus Guadeloupe".
Mercury said that several factors led him to that assessment.
"It was a combination of things as our league (the national club championships) was active at the time, and our players were into local bragging rights… They were more focussed as to who would win the league; who are going to save relegation, and on top of that the fixtures didn't do us any favour, mid-week games… Also when we tried to have training, players may have just played on Sunday and could not have trained on Monday," Mercury highlighted.
Amidst the uncertainty as to when the sport will resumes, and the matches versus Guadeloupe are reset, Mercury's thoughts are not pause.
"I am preparing as best as I can… So what I do personally, I'm using this time to study tips and have programmes to set expectations for individuals and as a group," Mercury disclosed.
Additionally, Mercury disclosed that with physical and social distancing being practised, a WhatsApp chat group has been set up with players.
"We are trying to keep them motivated by them doing some personal training, which they were already doing, somewhat at home.. even more important that they do it, as it's challenging times and it's a difficult time for them to train," Mercury said.
Should St Vincent and the Grenadines get ahead of Guadeloupe in the two match play-off, they are set to face Haiti, for a ticket to the 2021 Gold Cup, slated for the USA.