Posted on
Cottoy tops Windward Islands Volcanoes' batting average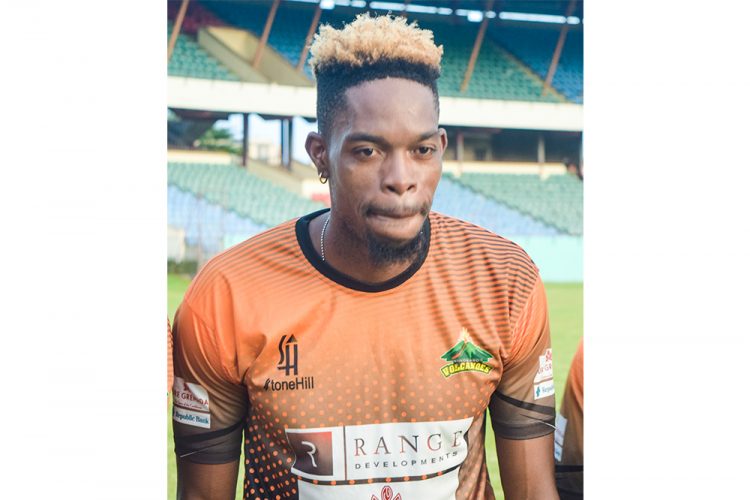 VINCENTIAN KERON COTTOY topped the batting average of the Windward Islands Volcanoes in the just concluded Cricket West Indies Professional Cricket League's 4-day cricket tournament.
Cottoy, in his 7 matches, tallied 432 runs, from 12 innings, with 4 not outs. His average was 54 runs.
As a left-handed batsman, Cottoy scored his maiden first class century (103 not out) versus eventual winners Barbados Pride.
Cottoy finished third for the most runs scored for the Windward Islands Volcanoes, behind veteran opener Devon Smith (649) and Kavem Hodge (454).
Cottoy was 12th on aggregate for all batsmen in the tournament.
But selected mainly as a rightarm leg-spinner, Cottoy was only able to scalp 7 wickets at a cost of 313 runs, at 44.71 runs apiece.
Cottoy, 30, had his first full season in the regional 4-day tournament. He made his first class debut back in 2011, playing for the Windwards.
That year as well, he played for the Windward Islands in the Caribbean T/20 competition.
Before that though, Cottoy had represented the Sagicor High Performance Centre in the regional one-day limited overs competition.
He then switched to the Combined Campuses and Colleges, and was part of the winning unit of the 2018 edition of the oneday competition.
Cottoy has also donned the colours of the St Lucia Zouks and the St Kitts and Nevis Patriots, in the Caribbean Premier League, which is a T/20 franchise competition.
Cottoy though, before making his mark regionally, came through the St Vincent and the Grenadines and Windward Islands Under-19 teams.
He was named the West Indies Players Association (WIPA) Under-19 player of the year, for 2008.