Posted on
Cane End Playing field now equipped with its own weed eater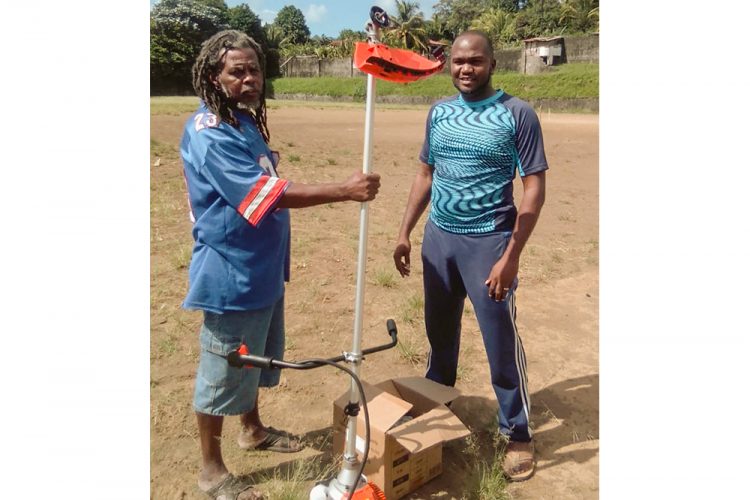 Despite not fully grassed, the Cane End Playing Field has had one of its woes met, thanks to community activist Yosiah Dascent.
The benevolence and foresight of Dascent has seen the venue now equipped with a weed eater.
Dascent recently made the donation as he saw the need for such an implement.
One who spearheads other sporting competitions, namely the Marriaqua football league and the Marriaqua netball competition, Dascent said he was moved to help negate an issue which develops from "time to time".
Dascent though noted that the presence of the weed eater and availability, will also take some of the burden off the National Sports Council, under whose care the Cane End Playing Field falls.
The weed eater, according to Dascent, will be used to rid the playing area and the others spots where grass grows.
Dascent is the lead administrator in the Marriaqua champion of champions softball cricket competition, and the Marriaqua Village Cup, which have been put on hold, in light of the coronavirus (covid- 19).