Posted on
National club championships top goal scorers bunched together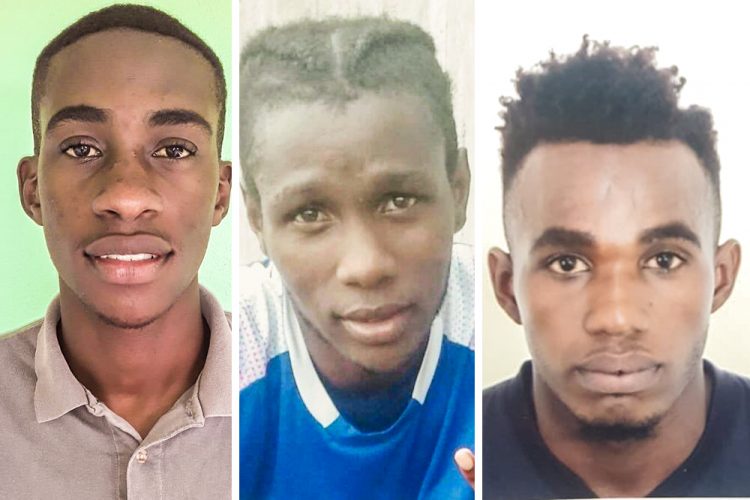 THE LEADING goal-scorers in both the premier and first division of the National Club Championships are in a close battle for the top spot.
After 16 rounds of matches in the premier division, Greiggs' Zidane Sam is ahead with 12 goals to his name.
Next to Sam are Diel Spring of North Leeward Predators, Sheaquan Millington of Sion Hill and Dequan Springer of BESCO- Pastures, all of whom are on 11 goals each.
Unlike, the others, Millington has only played in six matches.
Meanwhile, Hosni Chandler of BESCO-Pastures is on 8 goals, along with Ashroy Patterson and Erel Hector, both of Avenues United.
But there is a two-way tie at the top of the first division, as Pride & Joy's Orlando Trimmingham and Layou's Chelson Hendrickson are level on 7 goals apiece.
There is no breathing space between Trimmingham and Hendrickson, as seven others are in hot pursuit on 6 goals.
Making up the lump are the Mazique Herbert, Chrishur Harry and Agustus Adams of Volcanoes; Diandre Smith and Maldden Scrubb of Pride & Joy, along with Jarvis Hoyte of Owia United and Atticus Enville of Toni Stores Jugglers.
Both divisions have been put on hold because of the threats of the Coronavirus (COVID- 19).
The championships were suspended on March 13 and were set to resume last weekend.
However, the SVGFF last Thursday announced that the championships have been further suspended for another two weeks.