Posted on
Top performers await national cricket restart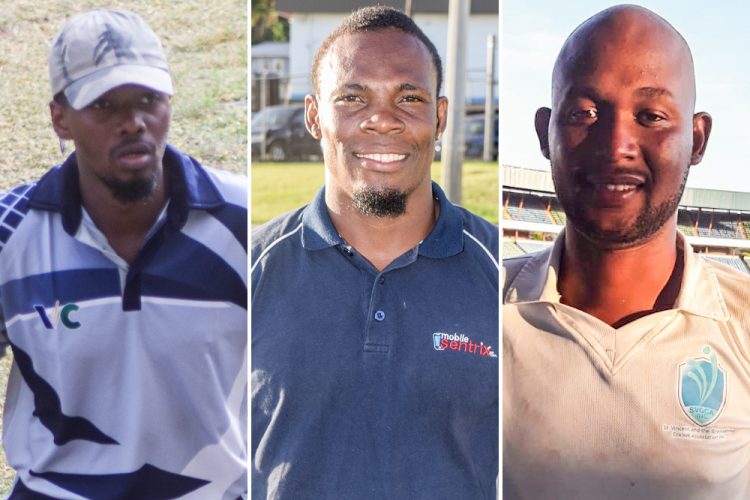 WITH THE NATIONAL cricket programme of the SVG Cricket Association Inc., suspended because of the threats of the coronavirus, several players have already positioned themselves as front-runners for awards.
In the National Lotteries Authority Premier Division, former SVG and Windwards batsman Hyron Shallow leads the batting aggregate.
Shallow, who plays for FLOW Rivals, has amassed 481 runs, including two half centuries and two centuries. He is closely followed by his teammate Lindon James, with 478 runs. James has registered three half centuries and two centuries.
Capping off the top three thus far is Police Two's Rickford Walker, who has scored 354 runs, with one half century and one century.
But in the bowling department, FLOW Radcliffe's Asif Hooper has scalped 45 wickets.
Hooper has distanced his nearest rivals in Hyron Shallow and Police Two's Darius Martin, who have both bagged 21 wickets.
Meanwhile, Kevin Peters of Strike Eagles, is ahead in the batting among those in the National Lotteries Authority First Division, as he has so far scored 245 runs.
Peters is trailed by Mickron Mc Dowall of Vee Jays Roof Top and Bar North Windward, on 205 runs, and Andre Hunte of Coreas Distribution Belfongo, on 199 runs.
The leading bowlers in First Division are Azar Williams of French Verandah SVG Community College, and Carlos James Jules Anthony MSDA Northern Stars, both on 17 wickets.
Williams is closely pursued by Andre Hunte on 16 wickets, with Victors Two's Kishore Shallow and Keegan's Bequia XI's Chelson Stowe, locked on 15 wickets each.
Radcliffe are leading the Premier Division on 125 points; Rivals are on 89 points, with Police Two on 81 points, Guardian General Saints, 63 points and Victor One, 24 points.
The First Division has reached the quarter-final stage, with Northern Stars, Smashers, North Windward, SVG Community College,
Bequia XI, Belfongo, North Windward Combine and Police One, the teams in the last eight.