Posted on
'Leverage your athletic ability with your academics' – Williams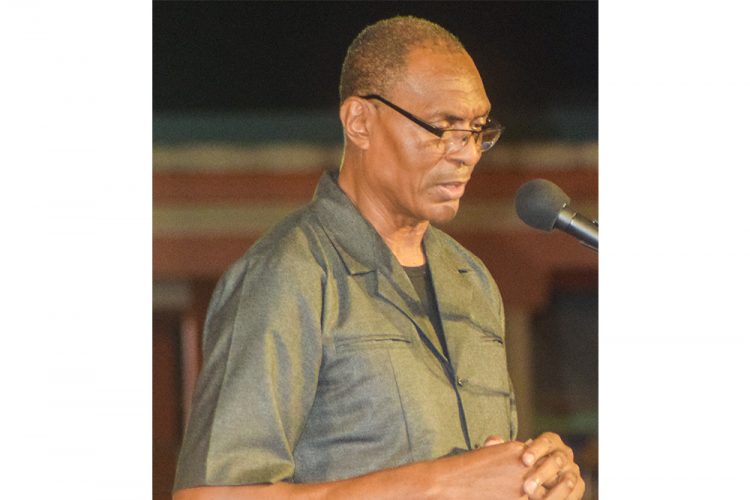 FEATURED SPEAKER AT last Saturday's National Lotteries Authority National Sports Awards, Wayne Williams, implored young athletes "Leverage your athletic ability with your academics to get you where you want in life".
Addressing the topic "Forging Synergies between Academics and Sports", at the ceremony staged at the SVG Community College's auditorium, Williams outlined: "There is a correlation between sports, academics and life".
Thumbing some of the attributes of sports, Williams proffered, "Sports teaches us how to fail, pick ourselves back up and succeed… It allows us to exceed our God-given talents and even our own limited expectations, sometimes to our own amazement. It teaches us hard work, discipline, and teamwork… All things needed to be successful and to be a productive citizen of society".
"Note, the same process you go through as an athlete or team member can be applied to academics… If you fail a test, you work harder the next time, the same way you do after losing a game or a race," Williams added.
Continuing his synergising athletic ability and academics, Williams noted, "The process to success in academics and sports is similar… It has to be evenly applied to both disciplines and managed properly… Always remember, there is life after an elite sports career… Securing a scholarship that leads to a good university education and valuable degree is always a good investment in helping you realize your full potential".
One who benefitted from gaining a basketball scholarship, Williams made reference of several Vincentians who have used their sporting abilities to further their educational pursuits.
Including in his list were Dr. Lennox Adams, Adonal Foyle, Dr. Carl Ollivierre, Garth Saunders, Eversley Linley, Dr Nikie Peters, Dr Jean Cummings, Dr Halimah DeShong, Gailene Gordon, Sancho Lyttle, Sophia Young, Jacqueline Ross, Fitz Bramble, Kineke Alexander, Jody Nickie and Vasha Adams.
"My point is, the fact that so many Vincentians who used sports to fulfill their goals, no aspiring young person should doubt that they too can succeed. The more persons strive to realize their full potential the more productive St Vincent and the Grenadines will become," Williams concluded.