Posted on
Long -standing schools' track record smashed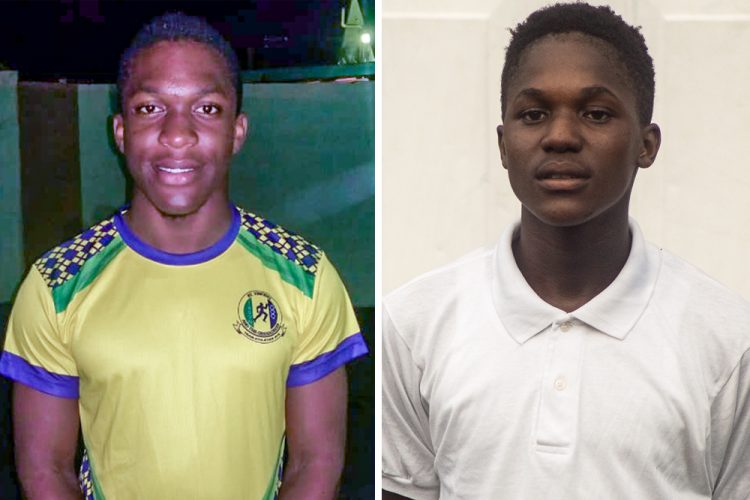 ZIEL SPRING OF the Petit Bordel Secondary School has been listed as the new record holder for the Inter-Secondary School's Athletics Championships open male 5000m.
Spring set the new mark last Wednesday at the Sion Hill Playing Field, when he clocked 15 minutes 33.16 seconds, to eclipse a 27-year-old record.
In the process, Spring erased the previous best mark over the distance, that of 16 minutes 02.68 seconds, registered by Pamenos Ballantyne, back in 1993.
Back then, Ballantyne was a student of the St Martin's Secondary School. However, questions have been raised in some quarters as to the authenticity of Spring's record-breaking run.
But according to the person in charge of the photo finish apparatus at the heats Kelvin Yorke, "record stands".
Yorke noted that Spring ran the 12 laps, which constituted the 5000m.
He added: "All athletes were equipped with the chip, which counted the laps on the ipico mat".
Yorke confirmed that the laps were counted manually as well.
But there was no questioning in Ulanda Lewis' resetting of her own 200m intermediate record.
Lewis, of the Central Leeward Secondary School, ran a new time in the event of 24. 47 seconds, bettering her 2019 mark of 25.30 seconds.
Then on Thursday, Kyle Lawrence of the St. Martin's Secondary School broke the male intermediate 100m record.
Lawrence re-positioned the clock to 11.07 seconds, down from 11.20 seconds, then the record of Romar Stapleton in 2018. Stapleton was at the time a student of the Bishop's College Kingstown.
Following the two days of heats, the Central Leeward Secondary is leading in both the males and females categories.
The males are on 123 points, with the St Vincent Grammar School on 104 points.
The Petit Bordel Secondary is on 73 points; St Martin's Secondary, 69, and the Georgetown Secondary, 50 points.
In the male category, Central Leeward has 115 points, Thomas Saunders Secondary, 92 points, the St Joseph's Convent Kingstown, 70 points. In fourth place are the Georgetown Secondary and the Petit Bordel Secondary School, which are locked on 57 points each.
The finals of the ISSAC championships were set for the April 17, at the Arnos Vale Playing Field, but that date will be deffered, because of the threat of the coronavrus.