Posted on
Gomea Methodist keeps unbeaten record intact in WSG cricket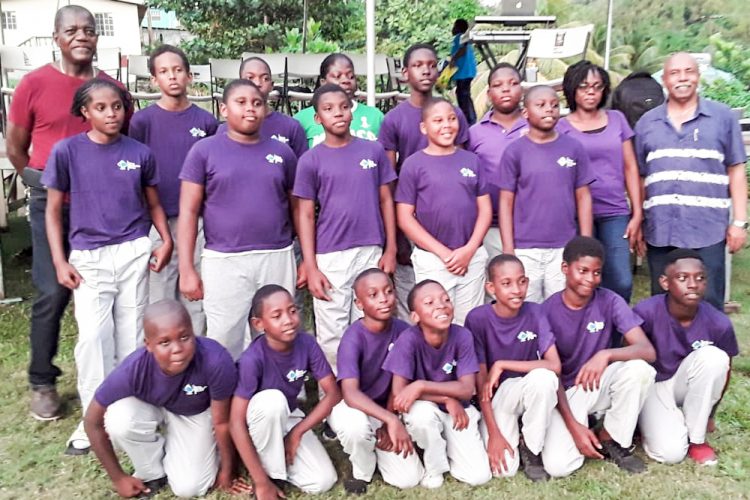 THE UNBEATEN record of Coreas Distribution Ltd Gomea Methodist School in the KFC West St George primary schools' T/20 cricket competition, remained intact, when last Sunday at the Belair Playing Field, they dominated NLA Brighton, winning by 188 runs.
Gomea scored 201 for 4, with Mbeki King stroking 82 not out. Bowling for Brighton Methodist, Malique McCoy took 2 for 35.
In response, Brighton Methodist made 53 all out in 13.1 overs. Jeremy Martin, with 4 for 21, Keyron Patterson, 3 for 10 and Avery Gibson, 2 for 28, were the main wicket-takers in Brighton's innings.
At the Dorsetshire Hill Playing Field, also on Sunday, LOG Enterprises Dorsetshire Hill Government chalked up a 48-run victory over KPMG Belmont Government.
Dosetshire Hill Government posted 134 for 4. Ezekiel Ahston scored 21.
Belmont Government's response was 86 all out from 17 overs.
Belmont's batting was undone by the bowling of Denzil De Freitas (3 for 18), Shacodi Pile, (3 for 26) and Ezekiel Ashton, (2 for 8).
Two matches were convened last Friday, resulting in wins for Belmont over BDO Belair Government, and Brighton over Allan'
Bakery Sion Hill Government.
At Stubbs, Brighton Methodist got to 115 for 2, from their 20 overs. Dennish Grant hit 20.
Belmont Government replied with 117 for 2 from 17 overs, to win by eight wickets. Leading Belmont's batting was Deshawn Weekes, who made 24.
And, at Sion Hill, Belair Government upstaged Sion Hill Government by four wickets.
Sion Hill Government scored 127 all out., with Adam Pierre scoring 24.
Bowling for Belair Government, Zakala Harry, Malachi Bascombe and Dante Brereton took two wickets apiece.
Dante Brereton then lashed 28, to lead Belair Governmentto 128 for 6.