Posted on
BESC0- Pastures to debut in Caribbean club shield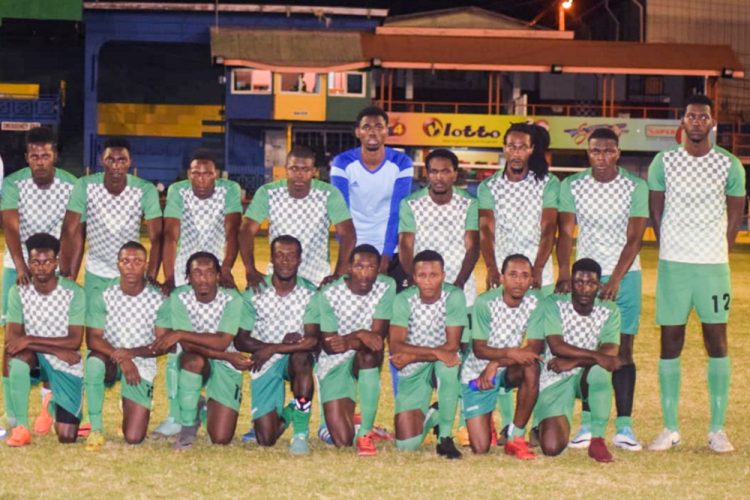 St Vincent and the Grenadines will be represented by BESCO-Pastures in Group D of the CONCACAF Caribbean club shield, set for hosting in Curacao, April 3- 10.
The 2018/2019 premier division club champions BESCO–Pastures, will have to overcome Platinum of St Lucia, April 3, from 5:30 p.m., and on April 7 they will square off against SV Real Rincon of Bonaire, kicking off at 8 p.m.
Matches are carded for the Antoine Maduro Stadium.
It will be BESCO-Pastures' debut outing at a regional football championships.
The last time St Vincent and the Grenadines was represented at that level was in 2018, when Avenues United contested the regional club shield.
BESCO–Pastures are among 17 clubs vieing for honours in the shield.
Group A is made up of SV Vesta (Curacao), the Barbados Defence Force, along with Club Franciscain of Martinique and South East (Dominica).
In Group B are SV Inter Moengo ( Suriname), Metropolitan Football Club (Puerto Rico), FC Santiago de Cuba (Cuba), and Scholars International (Cayman Islands).
And, One Love (British Virgin Islands), Liberta Blavkhawks (Antigua and Barbuda), SV Racing Club (Aruba), and Amical Club D' Etang Noir (Guadeloupe).
The top team from each of the four groups will advance to the semi-finals.
The overall winner of the shield, will face off with the fourth place finisher of the 2020 Flow CONCACAF club championships in a play-off match.
The winner of the play-off head to 2020 Scotiabank CONCACAF League, as the fourth Caribbean representative.