Posted on
Radcliffe flowing in national premier division cricket race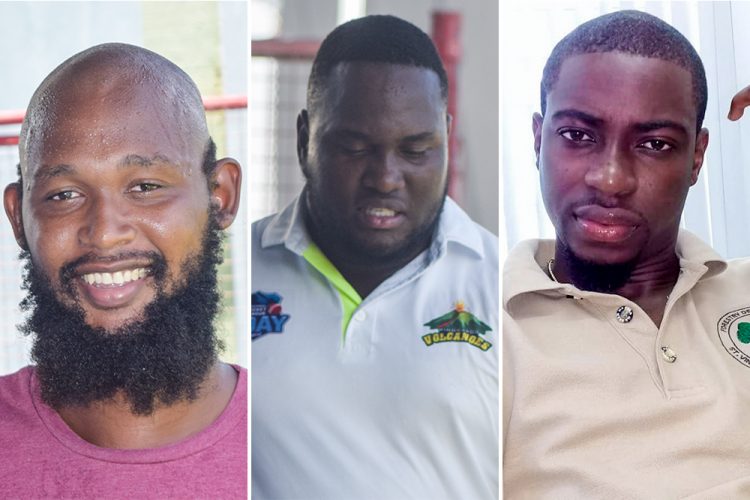 FLOW RADCLIFFE extended their lead in the National Lotteries Authority premier division of the national cricket competition, recording a 122-runs win over Victors One at the Arnos Vale One Playing Field.
Batting first, Radcliffe posted 221 for 5 declared. Gidron Pope stroked 59 and Deron Greaves, 58. Kenson Dalzell took 2 for 42 and Luke Wilson, 2 for 50, bowling for Victors One.
In reply, Victor One was dismissed for 140. Kenson Dalzell led with 47.
Victors One's batting was undone by Asif Hooper, who bagged 5 for 49 and Richie Richards, 3 for 15.
With a lead of 81, Radcliffe rushed to 122 for 3 declared. Gidron Pope slammed 79.
Set 204 to win, Victors One folded for 81, as Asif Hooper snared 7 for 33, to finish with a match haul of 12 for 82.
Atticus Browne topscored for Victors One, making 32.
At the Sion Hill Playing Field, Guardian General Saints led on first innings over Police Two.
Ray Charles grabbed 7 for 39 and Jeremy Layne, 3 for 32, as Police Two retreated for 71.
Saints in response, scored 193, with Jordan Samuel scoring 58 and Seon Sween, 47.
Bowling for Police Two, Darius Martin had 3 for
17 and Cosnel Morris, 3 for 31. Police Two made amends in their second innings, reaching 240 for 5, when the match was called off.
Rickford Walker scored 97 and Kevin Abraham, 66 not out. Geron Wyllie was Saints' most successful bowler, taking 3 for 66.