Posted on
Dublin repeats assessment Table Tennis title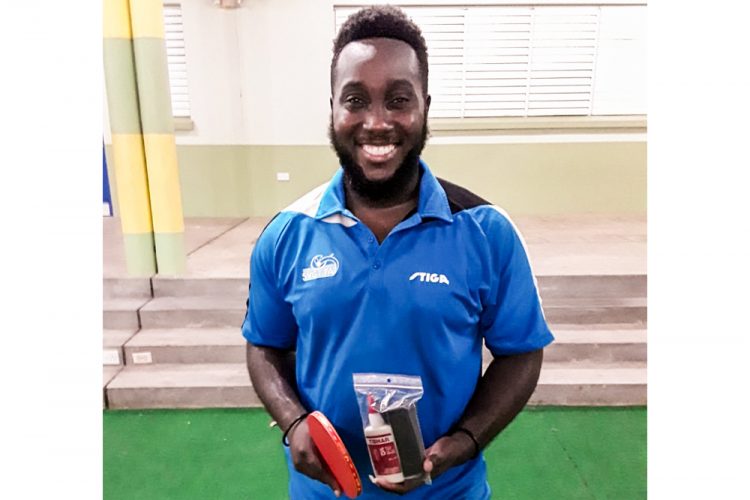 DAMION " PETE" DUBLIN won the second assessment tournament staged by the SVG Table Tennis Association, last Saturday at the West St George Secondary School's auditorium.
Dublin outplayed Akeil De Roche in the finals 11-9, 11-5, 11-7.
First Dublin overcame Mikel Hazelwood 11-5, 11-4 , 11-7 in the quarter- finals, and dumped Michel Creese, 11-5, 11-7, 11-8, in the semis.
Meanwhile, De Roche's passage to the finals saw him dismissing Mirac Creese 11-5, 11-5, 11-4 in the quarter-finals and had a hard fought 12-10, 7-11, 11-6, 11-5 win over Andre Mitchell in the semi-final.
It was Dublin's second assessment title, having defeated De Roche in last month's first assessment.
Meanwhile, the following players were selected to take part in trials for possible national selection in preparation for the upcoming Martinique Invitational Tournament in April 2020.
Named in the training squad are Damion Dublin, Akeil De Roche, Caleb Howard, Michel Creese, Mirac Creese, Joshua Joseph
and Mikel Hazelwood.
The trials take place March 7, at the West St. George Secondary School, serving off at 2 p.m.